Mayor's End of Year Report:
I start this by stating we rise by lifting each other and I thank all the citizens of the city I serve as mayor: Thank you Lake Helen.
We end the year with a new commission with Rick Basso as commissioner to zone 3,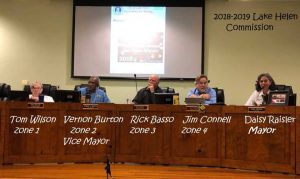 and I must thank those whom I served with: Tom Wilson, Vernon Burton, Jim Connell and former commissioner Michael Woods, as well as our city staff, our police department and public works for their professionalism and dedication.
We accomplished a lot together (the commission and the citizens):
• ALONG WITH MANY CITIES IN FL, we celebrated the 50th anniversary of Florida"Home Rule".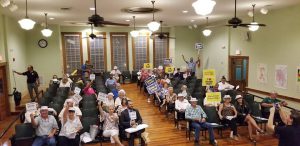 • 2018 WE CELEBRATED THE CITY OF LAKE HELEN'S 130TH BIRTHDAY.
• The Massey James Youth Center celebrated 100TH anniversary of Lake Helen African American reading program.
• Even our historic churches were celebrating birthdays… Mt. Olive celebrated 135 YRS!
WHAT AN HONOR! OUR CITIZENS WERE BEING RECOGNIZED OUTSIDE OUR CITY BOUNDARIES: TODD PRESTON was awarded Volusia Citizen of the year by the Volusia League of Cities AND MS. ALZADA FOWLER received NAACP West Volusia Trail Blazer Award.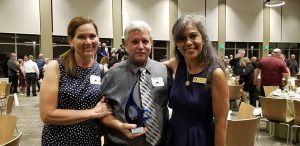 We started the year BY DOING SOME HEAVY LIFTING AND finalizing what the previous commission worked so hard at:
• APPROVED our Comprehensive Plan and Zoning,
• Gave our city website a facelift -www.lakehelen.com,
• EXPANDED our boundaries via annexation of lands west of I-4 – which proposes to boost our economy.
• APPROVED a utility agreement with the neighboring city of DeLand.
• APPROVED the codification of our ordinances which are accessible via Municode.
• APPROVED 'The DownTown Master Plan', a city wide collaboration – & possible vision of our future (Thank You to all who attended the workshops and participated on the online survey).
• With the help of FISHERIES & WILD LIFE WE HAD LAKE MACY RESTOCKED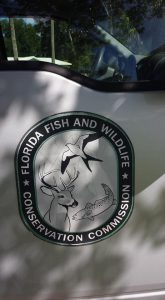 • We demonstrate COMMITMENT TO CONSERVATION and changed out our city street lights to LED's – a cost saving to our city as well.
• We are flying banners on our poles through our Main Street gateway and downtown Lakeview Drive – a MUCH ANTICIPATED MOMENT.
• We now have equestrian caution signs placed through our city to protect our equine friends.
• We had Florida Department Of Transportation INSTALL A WALL OF TREES ON I-4 TO ABATE THE NOISE FROM THE HIGHWAY.
• We REMOVED A FEW EYE SORES… by approving the demolition of D R HORTON PROPERTIES FROM MAIN STREET GATEWAY AND DEMOLITION OF PROPERTY ON PARK AND EUCLID.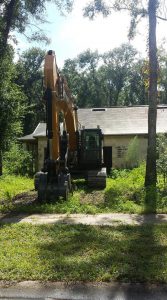 FROM OUR POLICE DEPARTMENT:
• Chief Walker obtained a grant and gave our police building a major face-lift with new windows and paint job.
• PURCHASED A MOBILE RADAR SIGN – TO ADDRESS OUR SPEEDING ISSUES THROUGH OUR CITY.
• Upgraded the police golf cart which allowed Market in the Park to acquire the old PD golf cart
• Received donation of a new police car.
We are grateful to our Police Officers for their service and commitment to our city.
| | |
| --- | --- |
| | |
FROM PUBLIC WORKS- THERE IS TOO much MAINTENANCE WORK TO MENTION but here is a few good mentions:
• We finally converted to SMARTMETERS THROUGHOUT THE CITY.
• BUILT A NEW PUBLIC WORKS BUILDING ON LEMON (RIBBON CUTTING SCHEDULED FOR FEB 2019) FOR USE BY PUBLIC WORKS, UTILITIES AND PARK AND RECS – FINALLY WE CAN PROTECT OUR CITY EQUIPMENT.
• re-PAVING of Water Street and Michigan,
• REPAVED the sidewalk on Ohio east of Church Street.
• Installed electricity and outlets to the pavilion on Melissa Park.
ON THE COMMUNITY FRONT
• We were honored to have Florida Scenic Highways & River of Lakes Heritage Corridor Scenic Highway HOST their venue in our Lake Helen Historic District – Hopkins Hall.
• Had an honorary visit from the Ambassador of Kosovo.
• We joined the W. Volusia Regional Chamber of Commerce…
• and ALSO JOINED VISIT W. VOLUSIA.
• We celebrated 10 YEARS TREE CITY USA and we are now a MONARCH CITY USA as well.
ON THE FINANCE FRONT
• APPROVED purchase of Tyler Technology Software to enhance our efficiency, accessibility, and responsiveness to the needs of OUR CITIZENS and we look to implement this in 2019.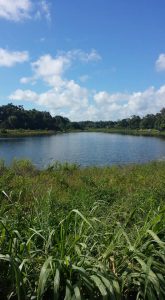 • We have chosen to be PROACTIVE with Natures calls and instituted adding funding for HURRICANE REMOVAL DEBRIS EXPENSE IN THE BUDGET AND
• funding FOR MAINTENANCE OF OUR NAMESAKE LAKE > Lake Helen.
MARKET IN THE PARK
• HAS BECOME A SATURDAY MORNING HUB SPOT WITH TWO NEW ANNUAL EVENTS & BIG HITS:
Dog Drop Bingo and AND MIP Community Picnic – THANK YOU KAREN GUAYANTS & TEAM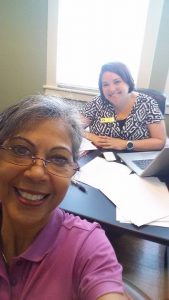 • Our events have gone to new heights thanks to our Events Coordinator KELLY FRASCA; she HAS ADDED PIZZAZ TO OUR EVENTS: it was more than just an Easter Egg Hunt it WAS A SPRING FESTIVAL.
Urban Legends Haunted House was added to our Trunk or Treat, our Christmas Parade was enhanced with Santa's Village, 4th OF JULY HAD A MUSIC FESTIVAL, we had a HEALTH & WELLNESS RESOURCE FAIR and she added First Friday Food Trucks – ALL THIS FOSTERED COMMUNITY AND CREATED A 'WELCOME MAT' FOR OUR CITIZENS AND NEIGHBORING CITIES.
Our churches and civic groups create a FABRIC OF COMMUNITY THROUGHOUT THE YEAR AND CITY PRIDE IS AT AN ALL TIME HIGH… WITH MORE CITIZEN ENGAGEMENT AND PARTICIPATION AT OUR MEETINGS AND IN OUR COMMUNITY – from citizen groups such as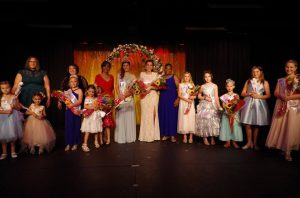 -SAVE THE LAKE COMMITTEE, -LAKE HELEN'S LITTLE CITY BIG SALE CITY WIDE YARD SALE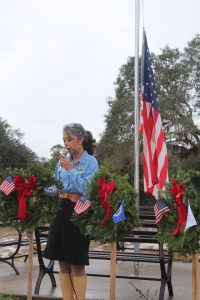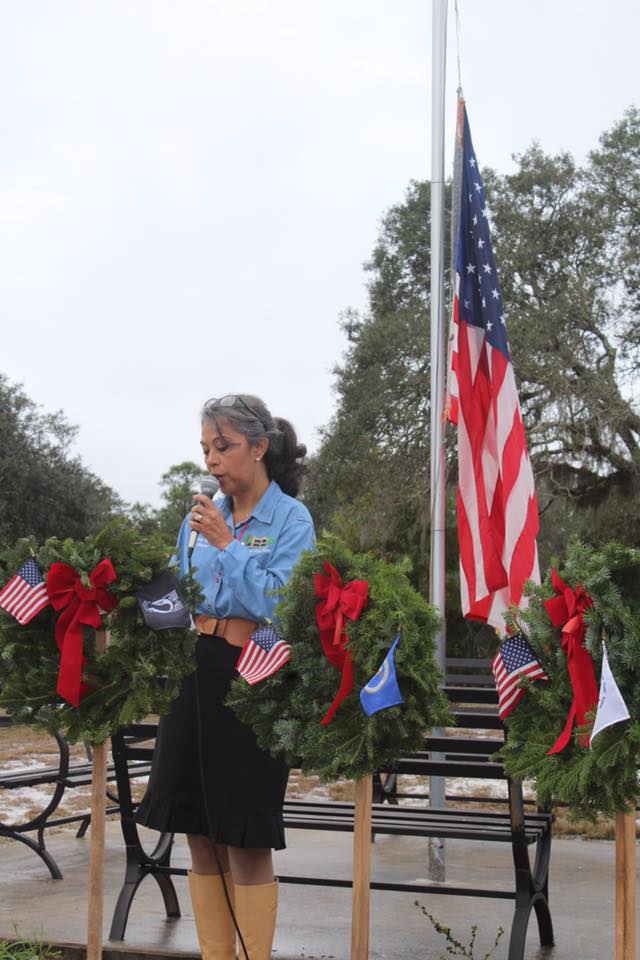 and the
RETURN OF -MISS LAKE HELEN CASSADAGA – PROMOTING LAKE HELEN YOUTH AMBASSADORS AND SCHOLARSHIP GRANT, as well as WREATHS ACROSS AMERICA
– ALL these are citizen initiatives FOR A BETTER LAKE HELEN.
SPECIAL MENTION TO
• AMERICAN LEGION POST 127, SCOUT PACK 590, LAKE HELEN BOYS AND GIRLS CLUB, WEST VOLUSIA SADDLE CLUB, GIRLS SCOUTS TROOP 1830, VOLUSIA PINES ELEMENTARY, IVY HAWN CHARTER SCHOOL, MISS LAKE HELEN CASSADAGA YOUTH AMBASSADORS and CRAFTY LADIES!
We are ever grateful for all the citizens' involvement in so many ways… our volunteers and those serving on our boards — FINANCIALLY WE COULD NOT DO HALF THE THINGS WE DO IF IT WERE NOT FOR YOU! THANK YOU TO OUR Planning & Land Development Regulation Board, Historic Board, Police Pension Board,
Personnel Board, Citizen Advisory Board, Market in the Park Team, LAKE HELEN volunteers FOR University of Florida LakeWatch Program and ALL THE VOLUNTEERS that help our CITY SPONSORED Events – Easter Egg Hunt, Arbor Day, City Wide Clean-Up Day, 4th of July, Fall Fest and Christmas Parade. YOU FOLKS are LAKE HELEN.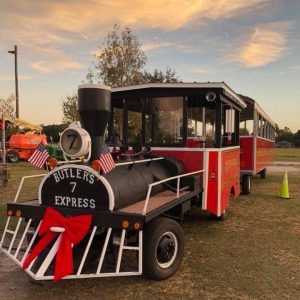 AND A HEARTFELT GRATITUDE FOR Alan and Dasha Cooke FOR 'saving' and bringing back the Butler Express-
IT IS TRADITIONS THAT CREATE OUR CULTURE AND OUR SENSE OF COMMUNITY.
…to God goes the glory, may we continue to be kind to each other, to allow Love move us through our differences and our challenges and may we continue to demonstrate community as the BADGE OF CITY PRIDE.
I am humbled and honored to serve as MAYOR for the city of Lake Helen, Florida.
THANK YOU
MERRY CHRISTMAS AND HAPPY NEW YEAR