It was both a surprise and a family honor when my little brother told me that his youngest daughter was to follow in his footsteps and join the military. Without hesitation I asked for the details of her graduation date and tickets were booked to Fort Sill, Oklahoma… confident that she would endure the boot-camp training.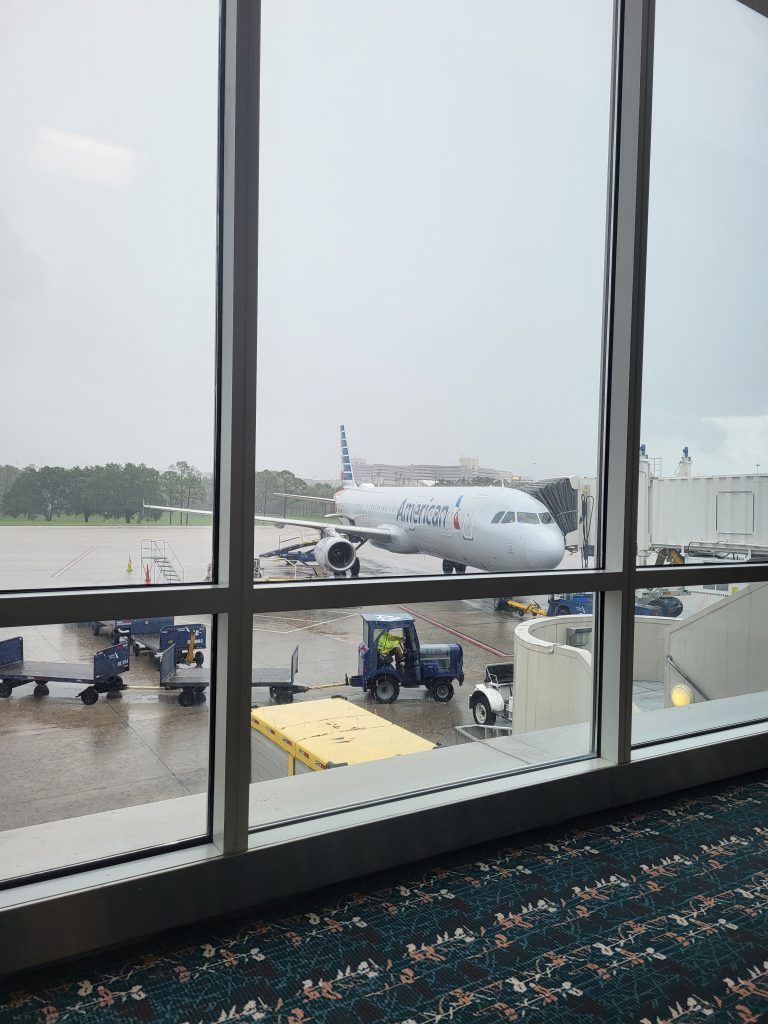 The trip to Oklahoma had to connect from Texas coming from Orlando.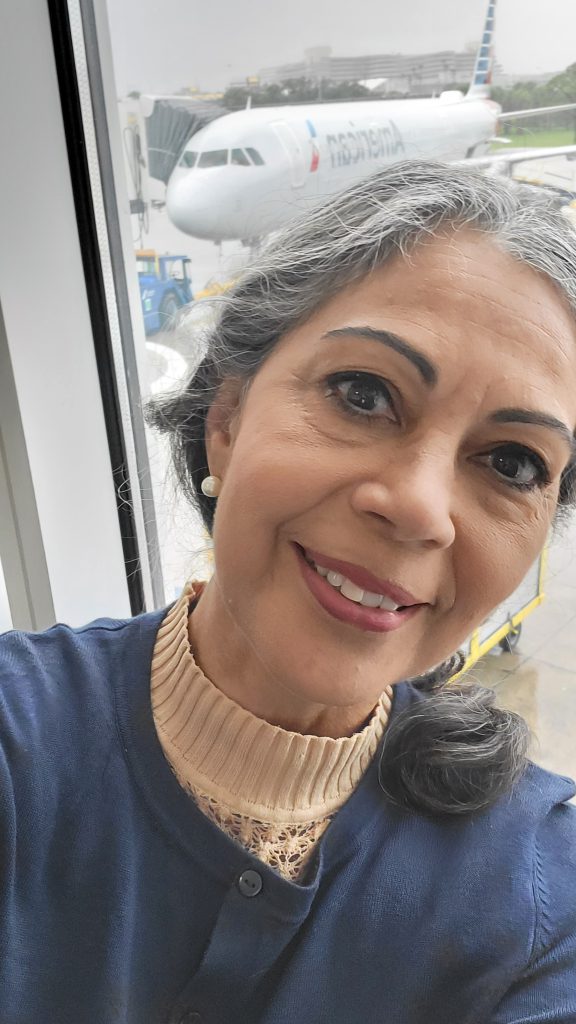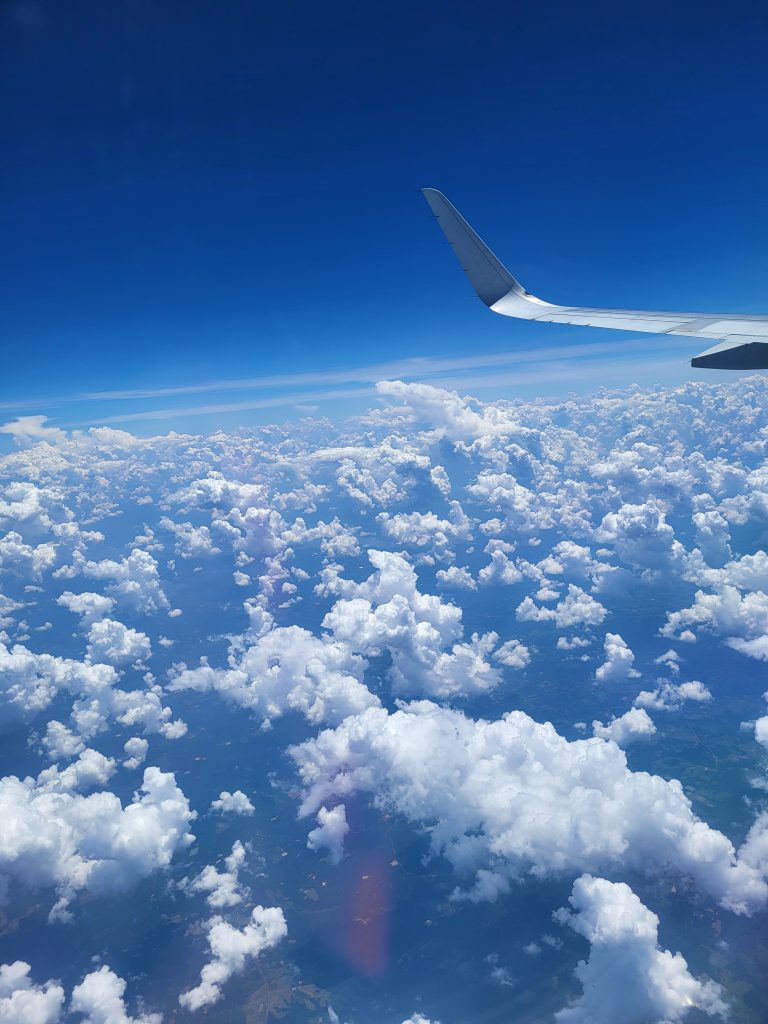 I met up with mom and Edwin at the Texas airport.

I've learned how precious family is… too often we may feel alone on our journey and rightfully so because most of the time we are in our own heads. It's pretty awesome to look up every now and then and see that we do have loving people cheering us on.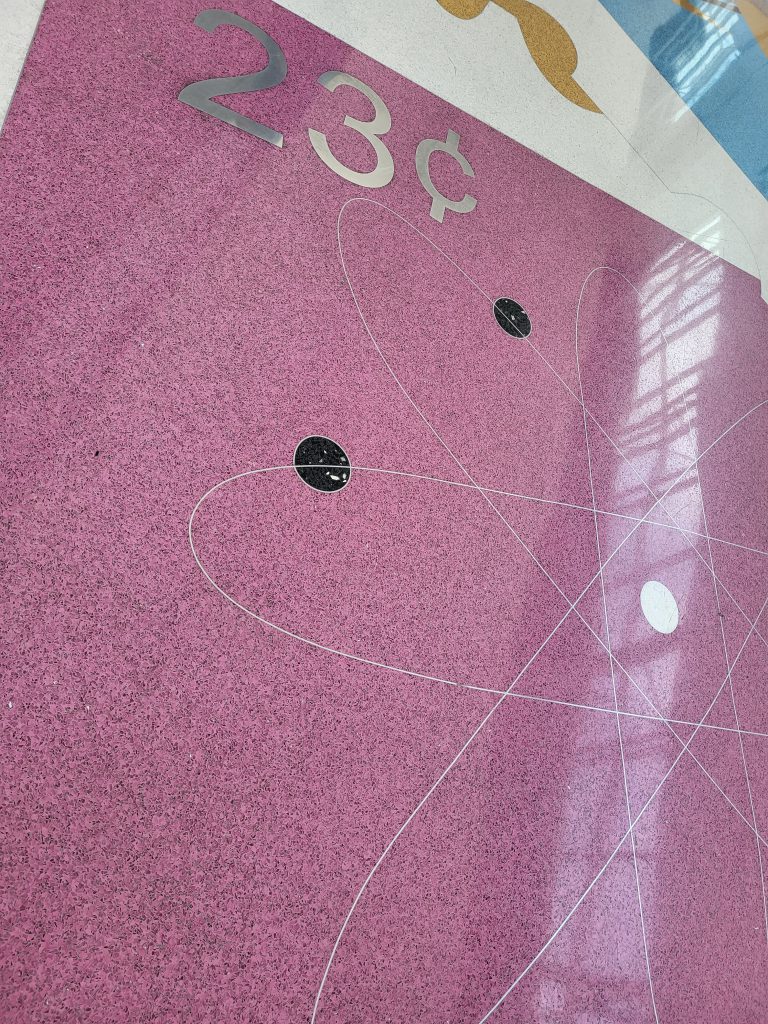 When we disembarked from the airplane and walked onto the tarmac in Oklahoma it reminded me of airports in the Dominican Republic… they've come a long way, as compared to Oklahoma.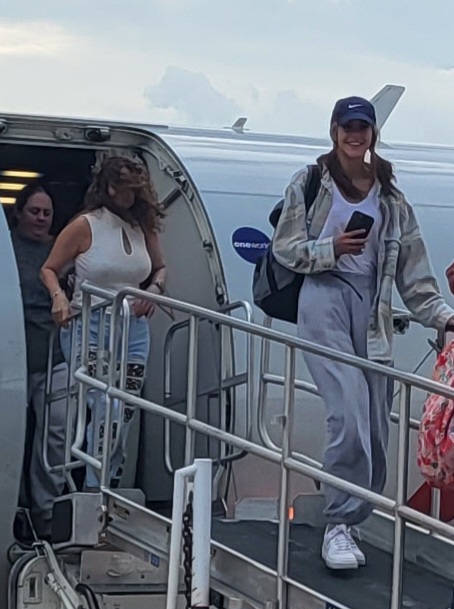 Check out the Video and see the gust of wind that greeted us.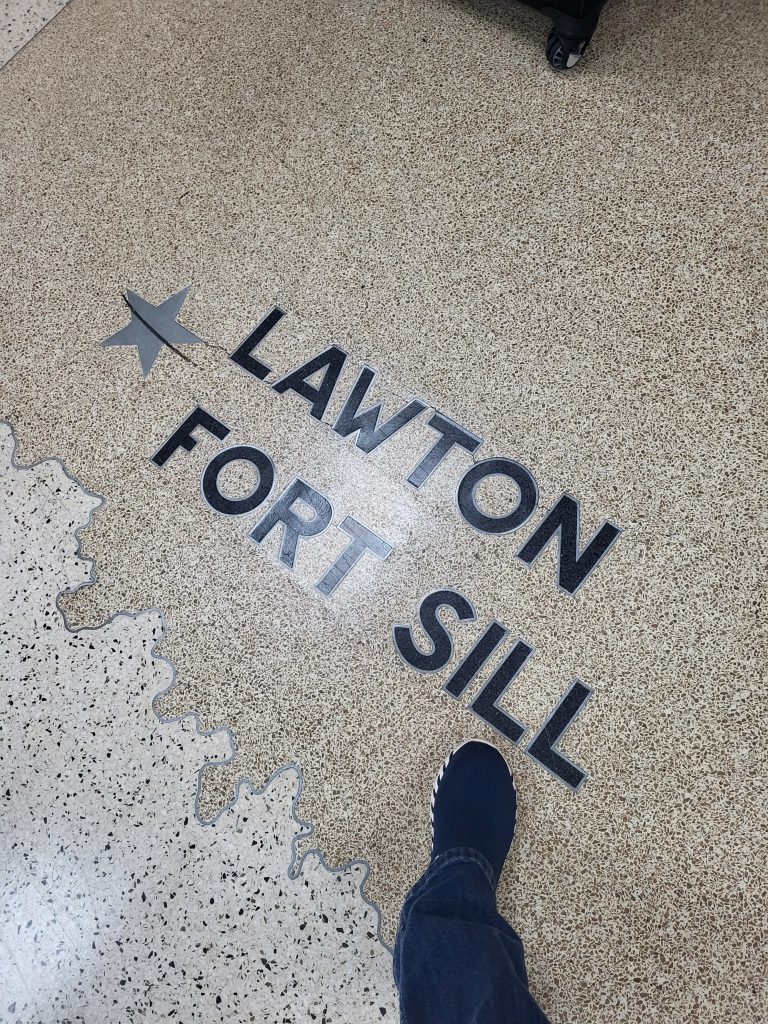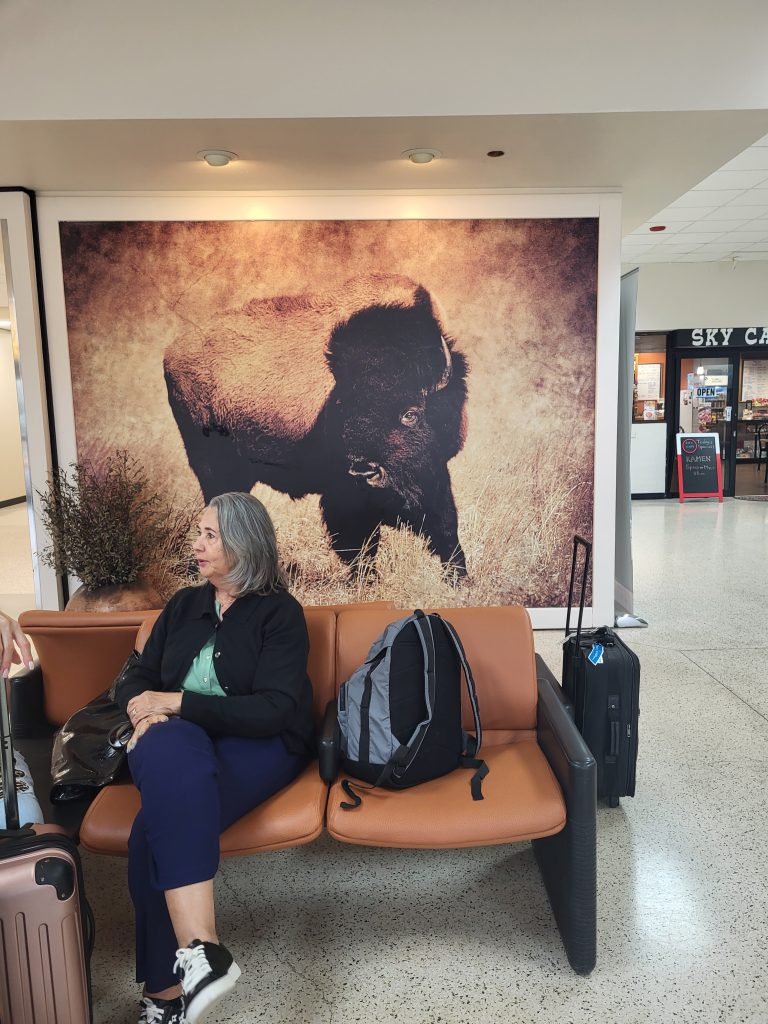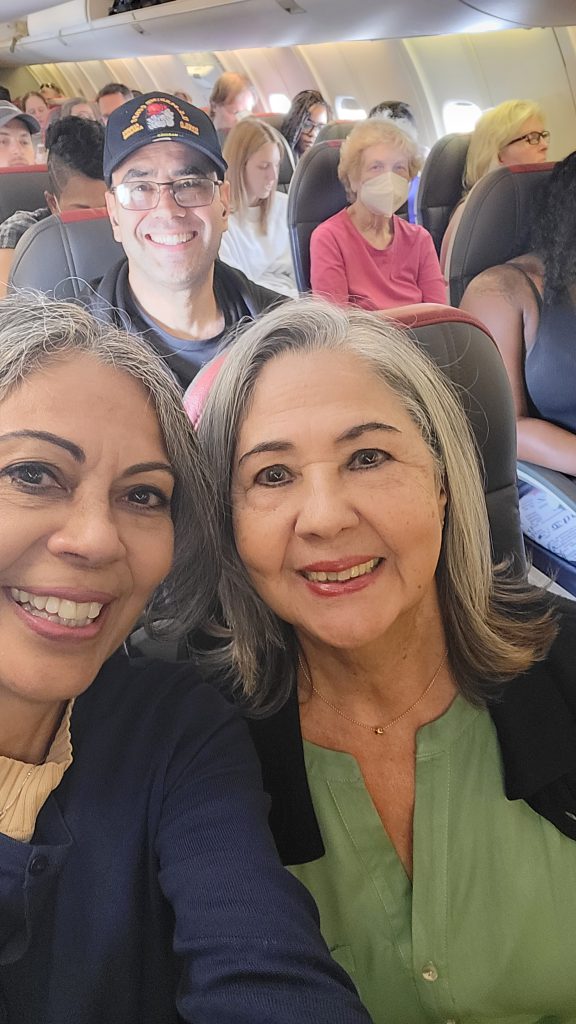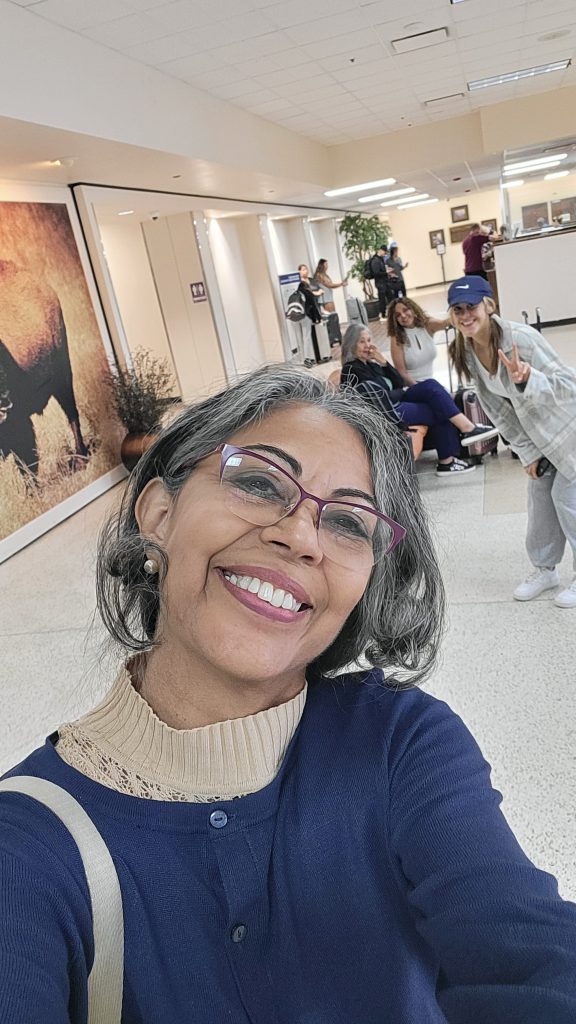 The hotel offered continental breakfast… to my surprise they had a variety of goodies to choose from, such as biscuits and gravy to make your own waffles. And a bottomless pot of coffee.

After a nights rest, we were eager to head over to Fort Sill for designated family day; this is the day before graduation and we were allowed to take Melanie out of the base and spend time with her.
Jacqueline had come up with the idea to greet Melanie with all of us wearing t-shirts with her beautiful happy face… and a great idea it was, Go Melanie "Living the golden experience"!

Living the Golden Experience!
On this particular morning both the moon and the sun were visible. (click for video)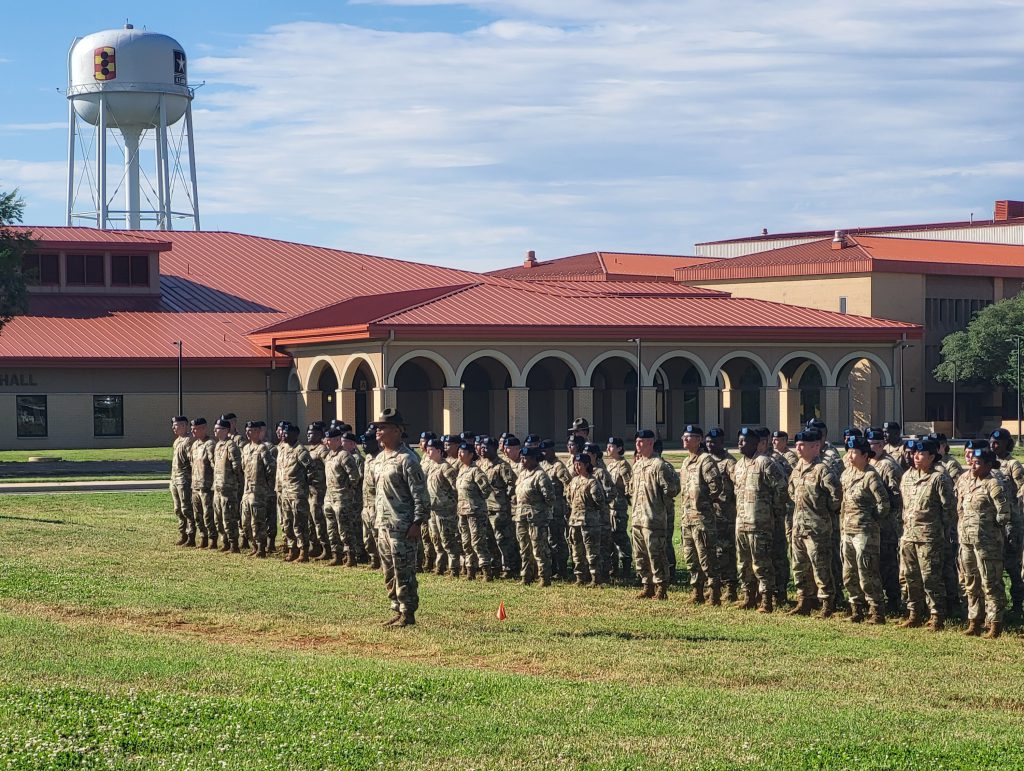 Hearing the pre-grads marching to the staged area brought tears to my eyes.

Tears of both pride and sadness. My heart filled with love for these people whom I did not know – of course except for my niece and to think even if there may have been some personal reason for enlisting into the military… they are now one day away from swearing the oath to serve and protect our country. What brave hearts and how small did I feel.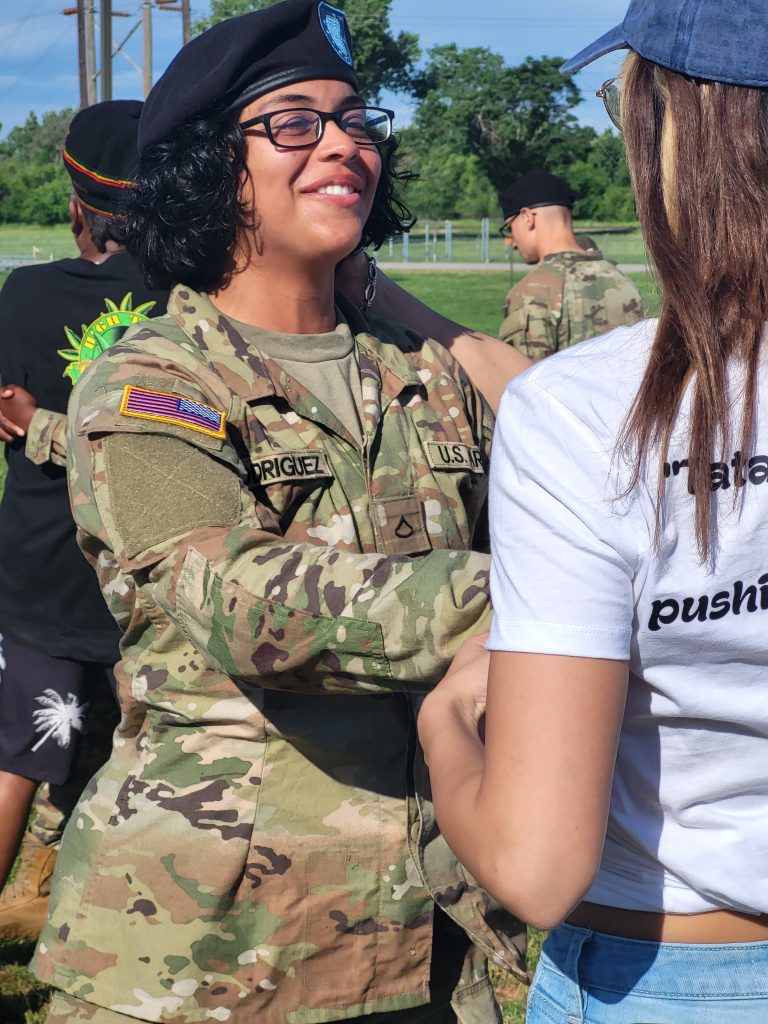 So emotional to see Melanie reunited with her big sister and mom and dad. I am very proud of this beautiful family. May God bless each one.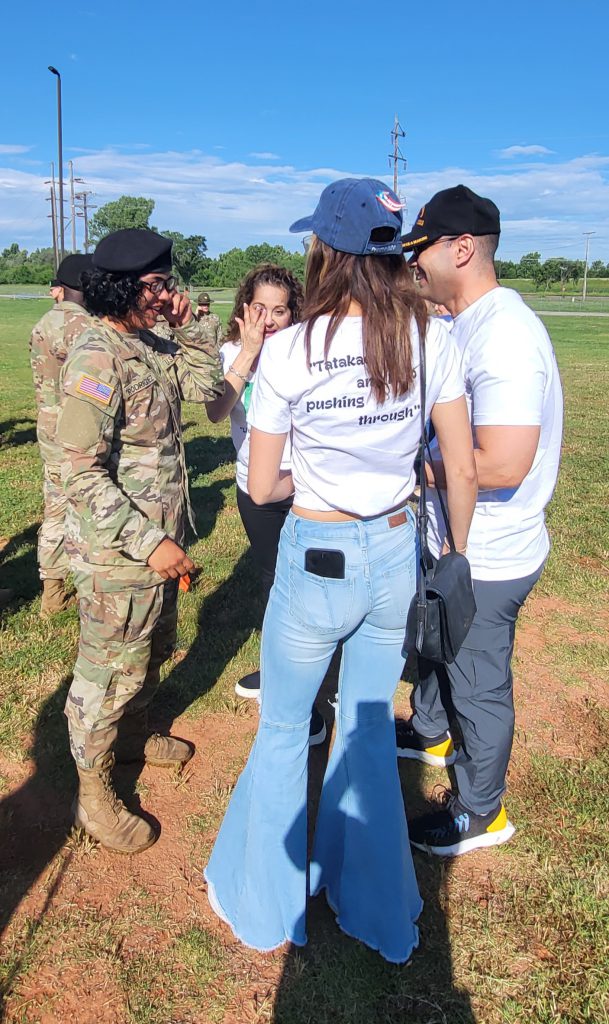 I pray that our beautiful princess serve in time of peace. Peace for the world.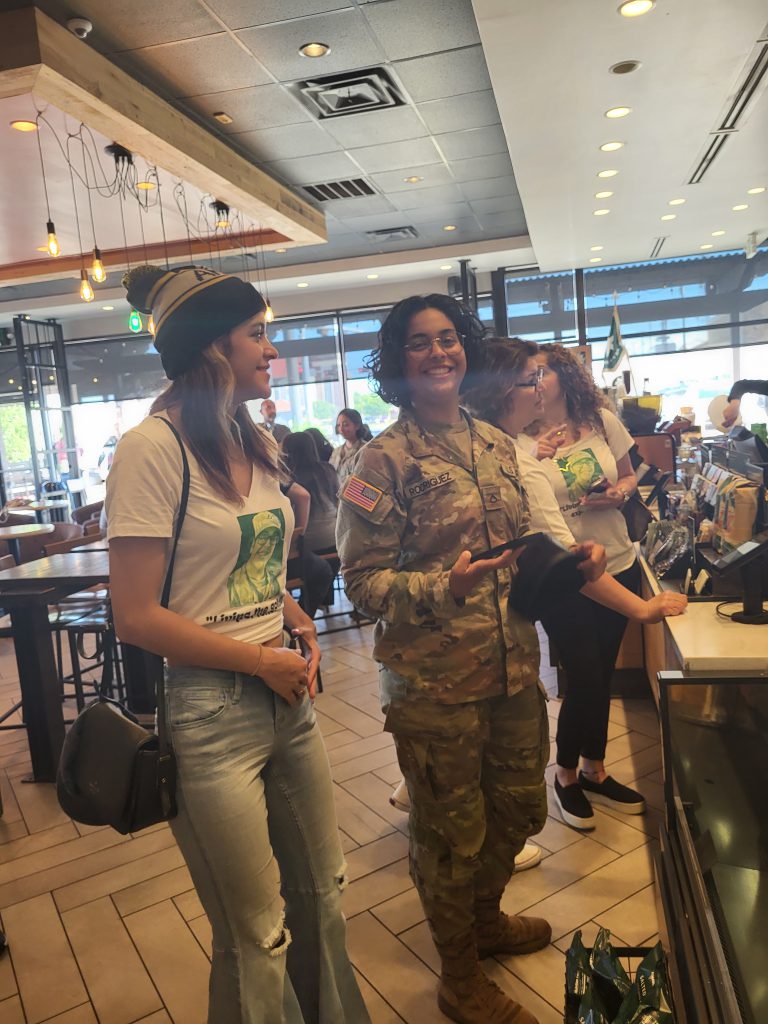 One of Melanies favorite places

was Starbucks, conveniently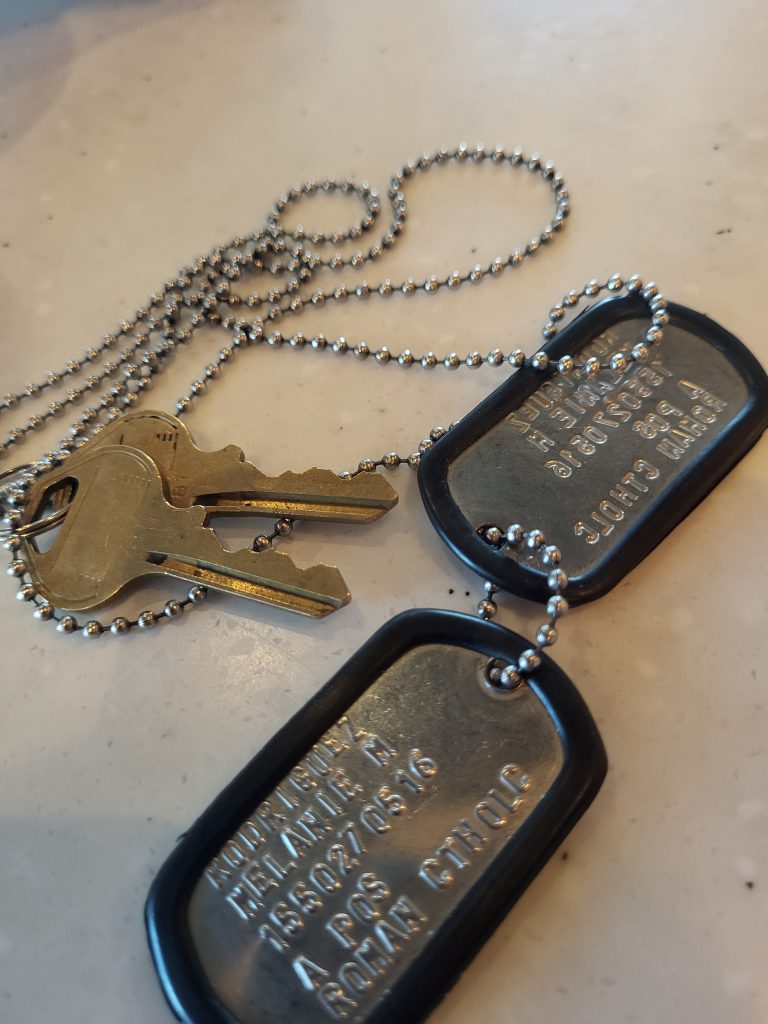 for treats (prior to enlisting)

there was one right in town.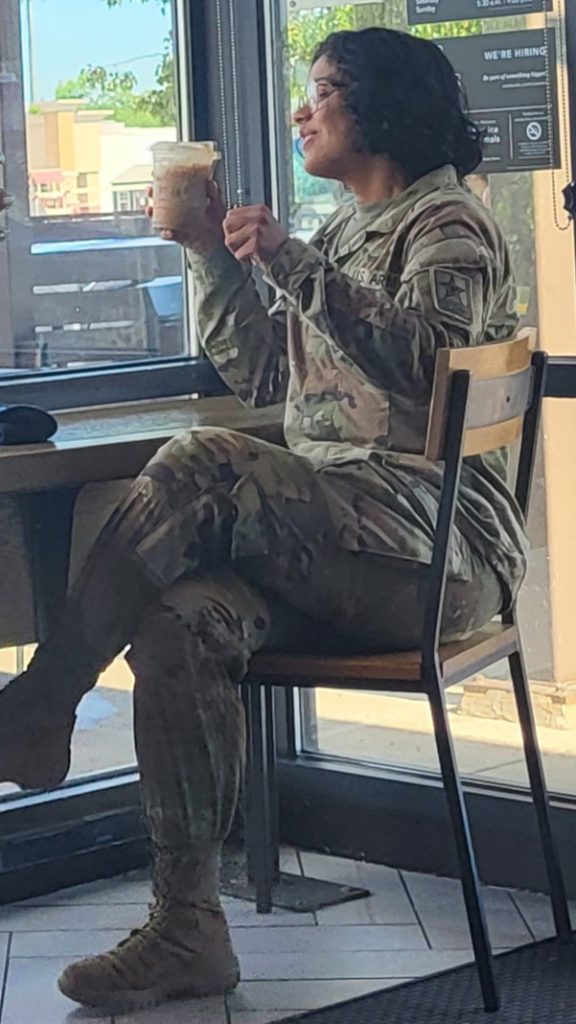 With curfew set, we had to return our precious Melanie back to Fort Hill military base, we were all spent with emotions and eager to see her the next day for her graduation. Mind you, Melanie has good education behind her with two Associates degrees under her belt for nursing and radiology; and yet she has chosen to serve her country and help where she can.

It was extremely hot during the ceremony and 4 army soldiers fainted before they could recite their oath…. I prayed so hard for God to keep Melanie strong and cool. What a relief when the ceremony was over. I congratulate all our military and proud to say that not only do we have a Marine (Edwin) we also now have Army.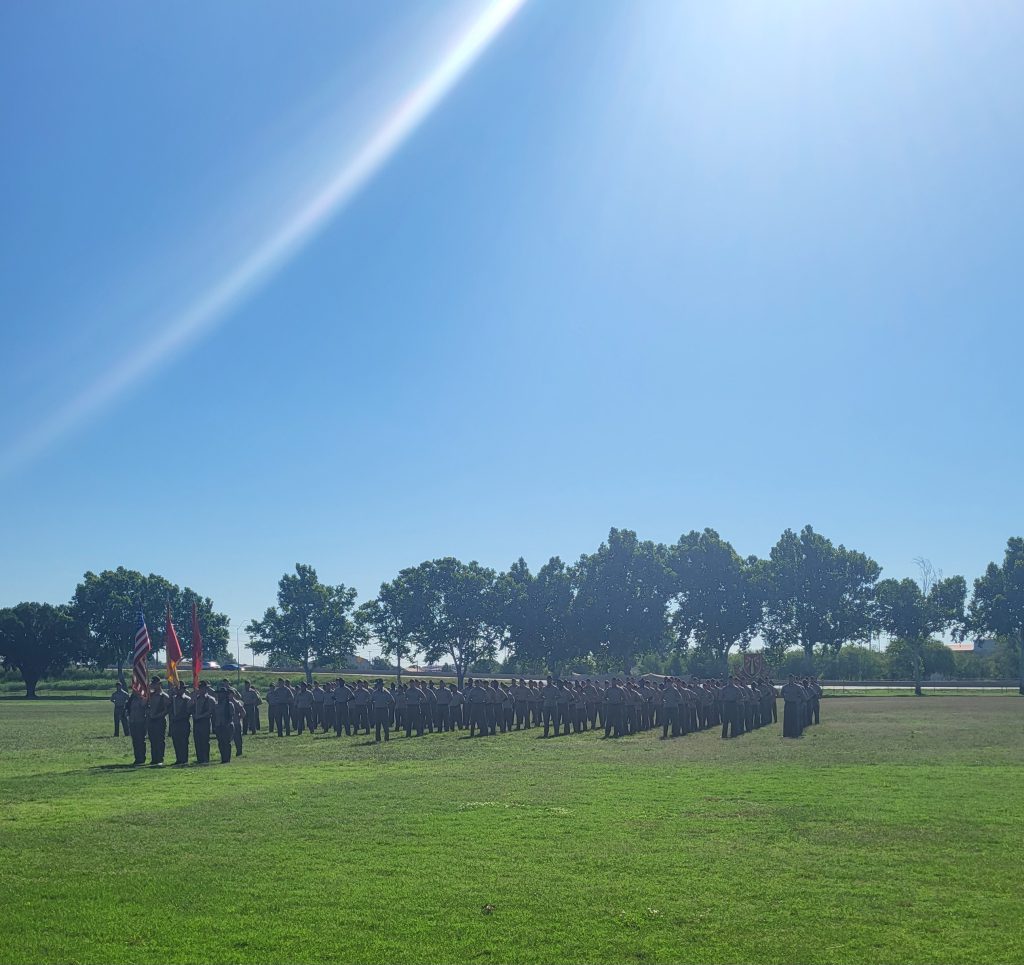 I introduce to you Melanie,
Army Soldier Private First Class Specialist E3
Proud Aunt.... God bless our Melanie.