My niece Melanie's adventures 3 months ago took me out to Oklahoma for her Army Boot Camp graduation and this week to Fort Moore, Georgia to witness her graduation from Basic Airborne School.

Hundreds of soldiers go through the arduous training because it's part of a requirement, a few like my niece go through the training because she chose to be there.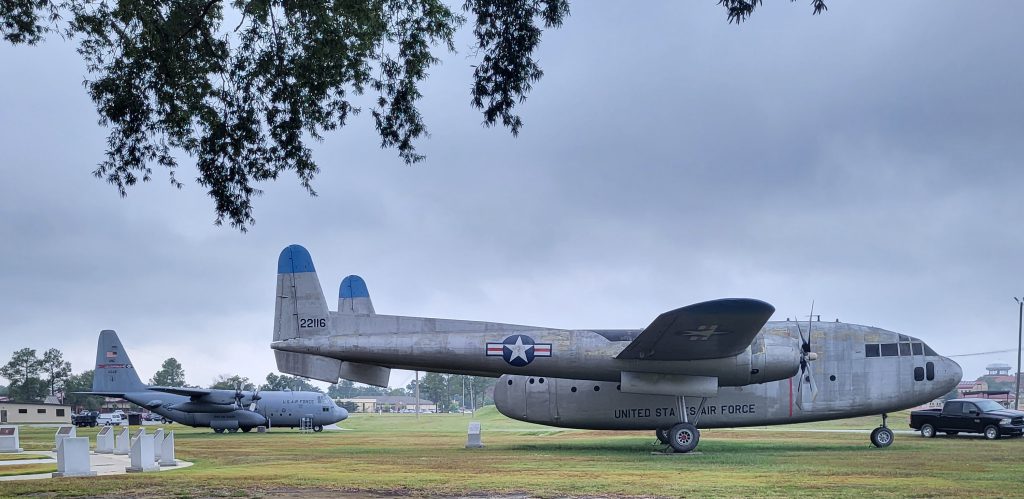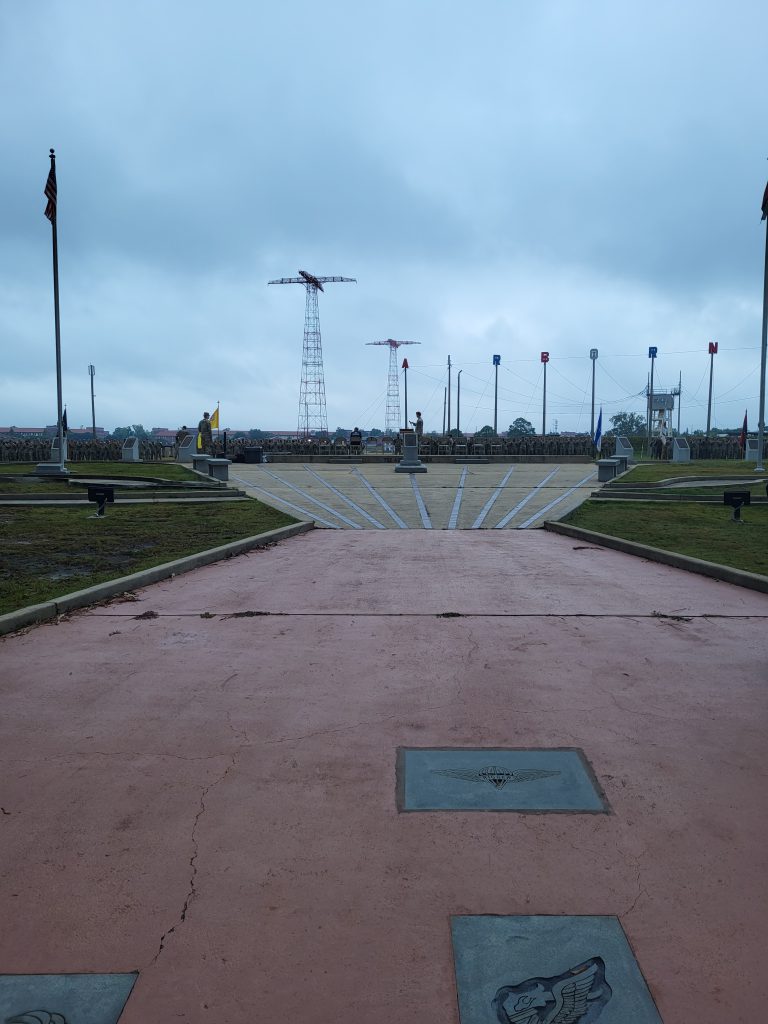 Basic Airborne School is a three week training program where much is learned in working with the reserve parachute, recovering from "drag"…
which my niece had to deal with since after her landing the parachute took air and began to drag and pick her back.

I saw the 250 foot freefall towers, and they looked pretty impressive.

Melanie had culminated her airborne training in Jump Week where she had to complete 5 jumps from an airplane at 1,250 feet. One of the jumps consisted of the future paratrooper graduates to jump out of the airplane in groups as opposed to a one person jumping at a time, and one of the jumps was a night jump.

If there was something that could go wrong… well according to my niece a bit of everything happened during those three weeks. One of the incidents involved 2 of her companions parachutes entangling in the air during the mass exit from the airplane, a few others not landing properly and sustaining injuries and breaking bones.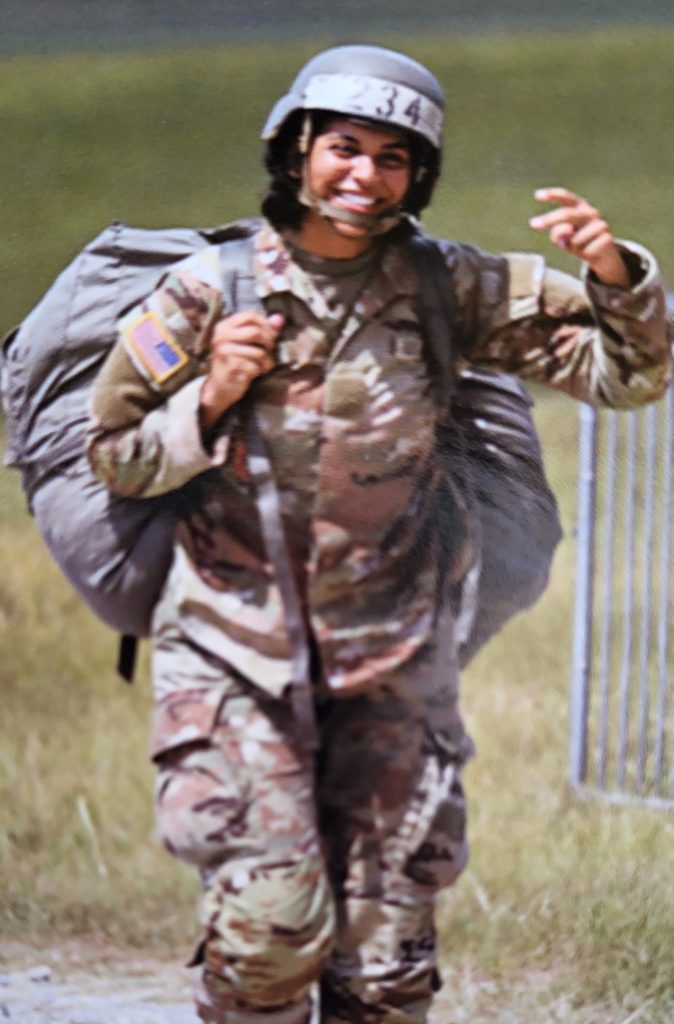 Click for video >>>>>>>>>>>>>>>>>>>>>>>>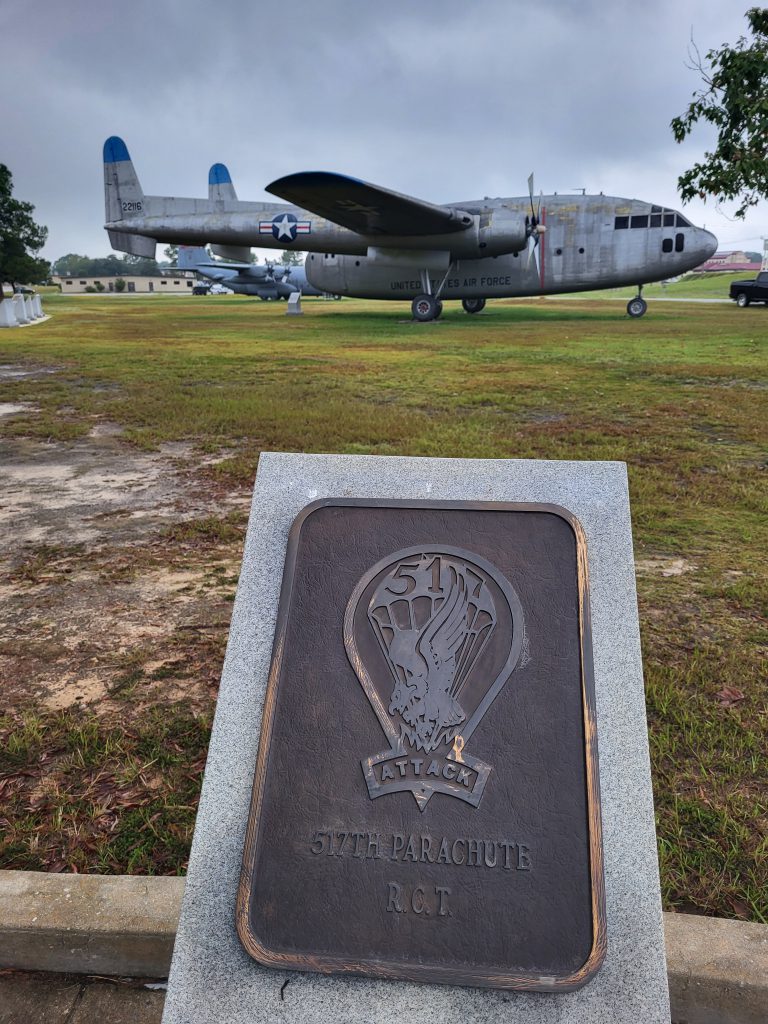 Fortunately, Melanie has the attitude of a champion and while she herself sustained injuries on her shoulder… because well, stuff happens, she picked herself up along with her parachute and walked over a mile back to the post to prepare for more jumps. And it was that same mile walk every time with every jump.

I love this picture of the sisters together, the love, respect and admiration each has for the other is beautiful. Melanie asked her big sister Jacqueline to place her wings on her.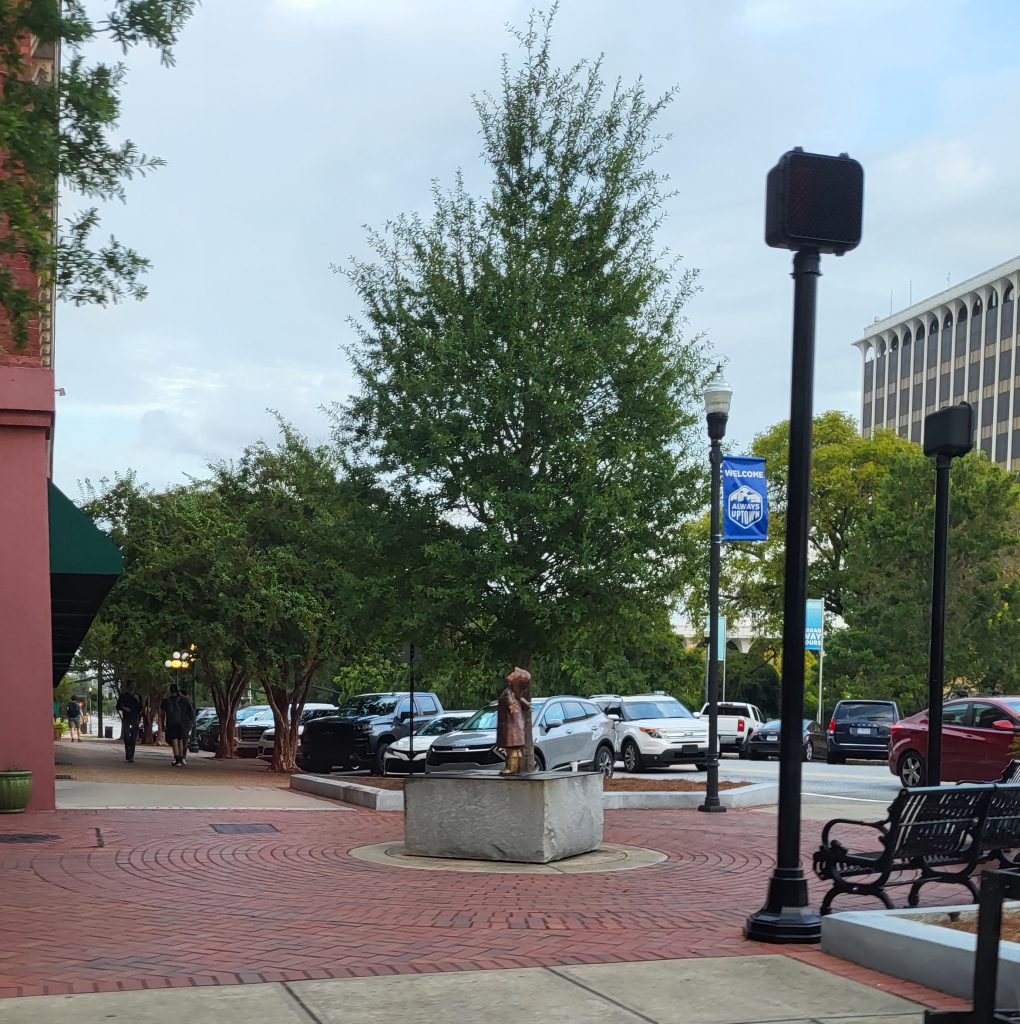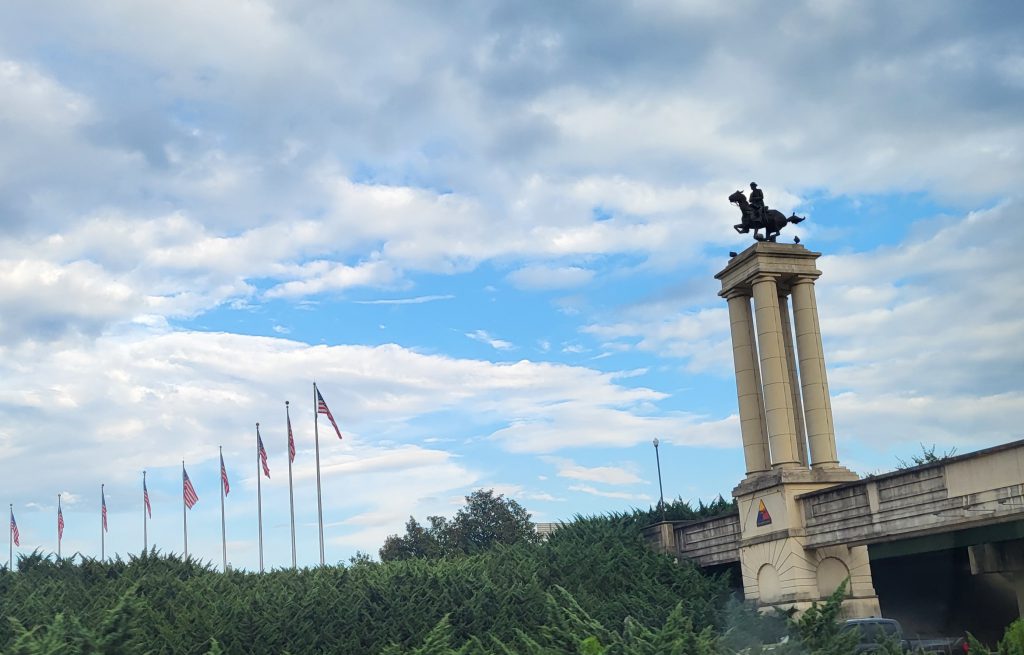 We headed into Uptown Columbus to celebrate with our paratrooper.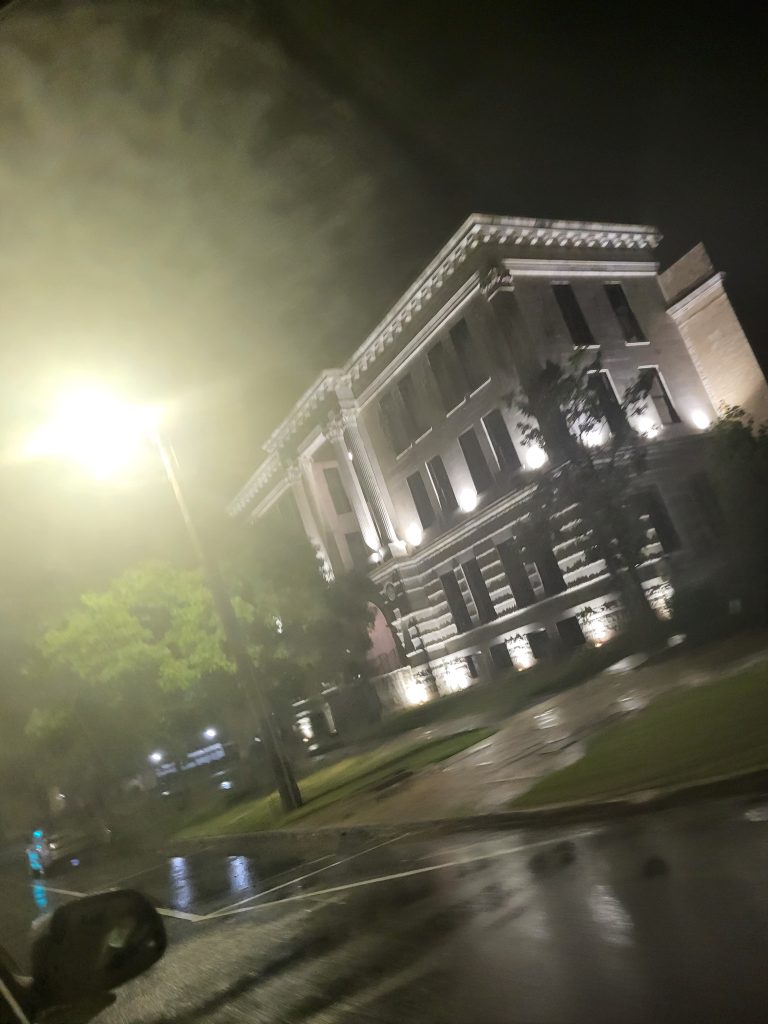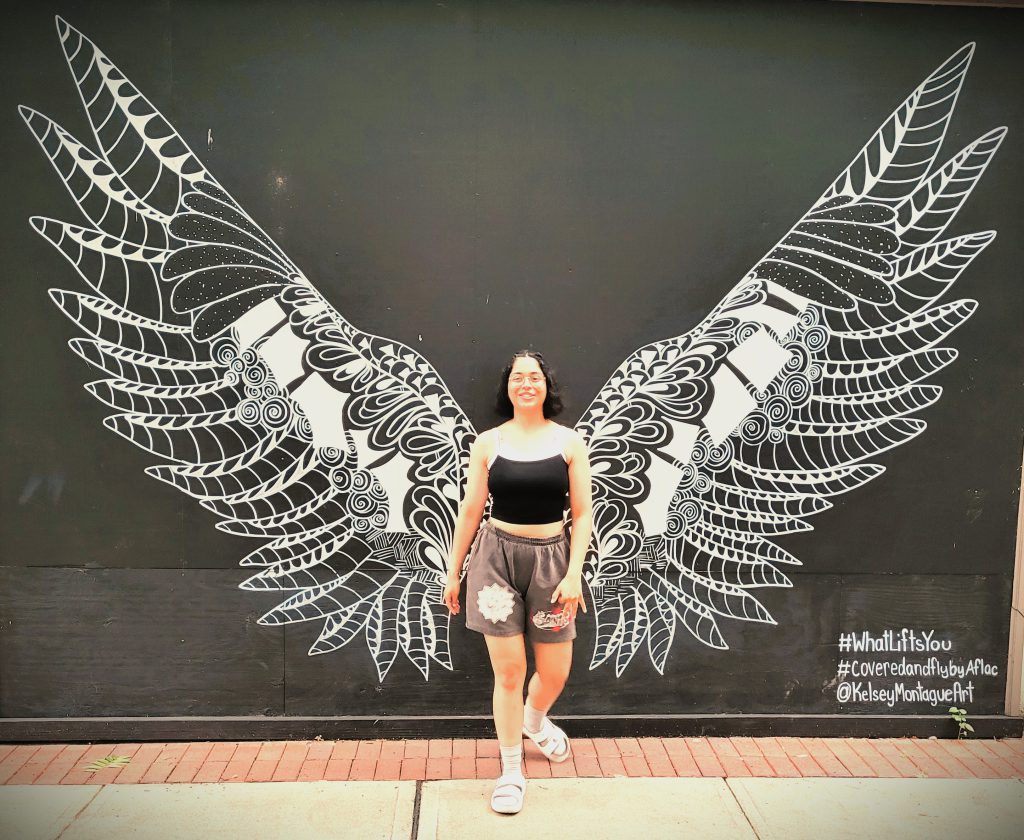 I spotted this lovely angel murial and we had to stop for a few pictures.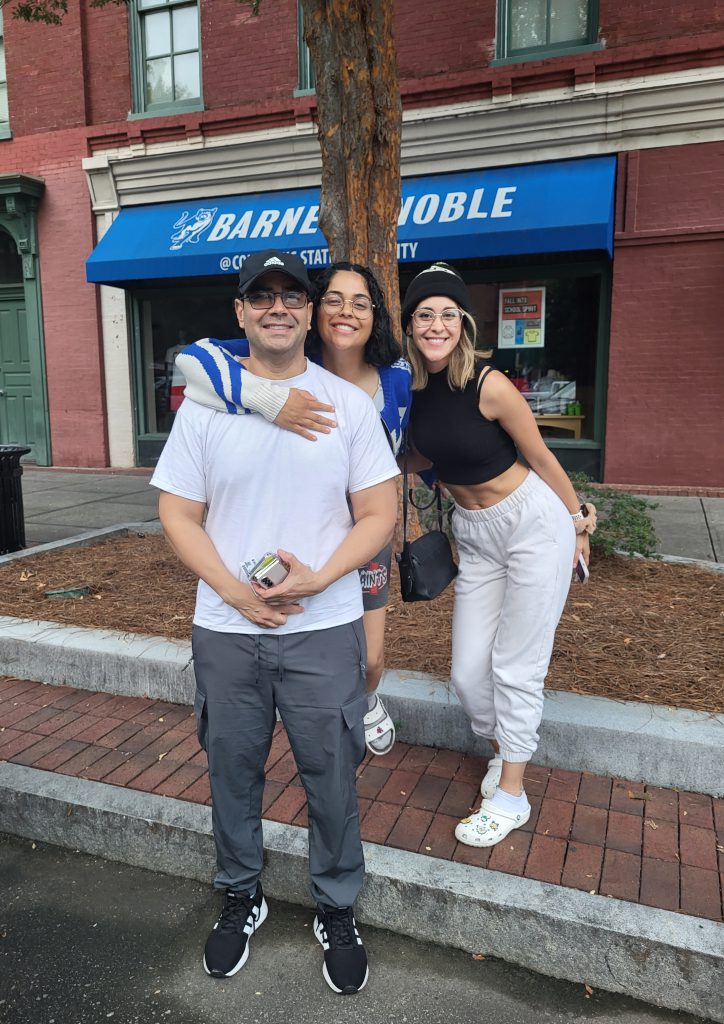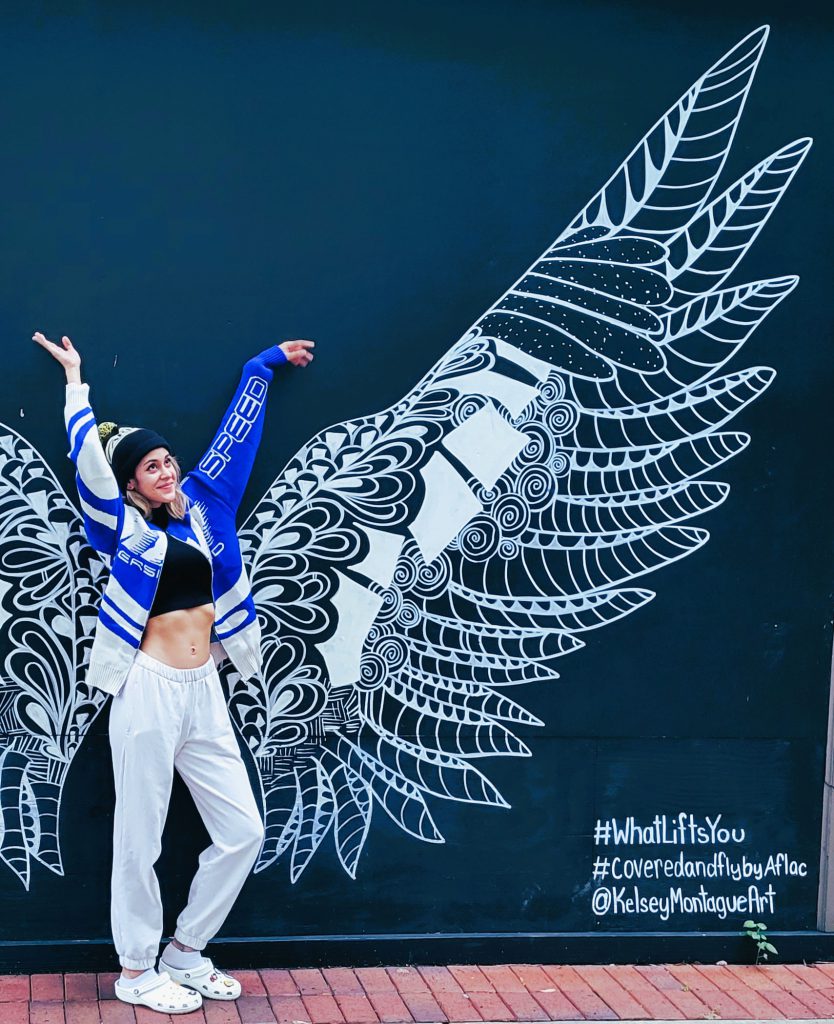 <<< Proud dad and former Marine.
The Empty Chair (this table remains empty at Starbucks in honor of all Fallen Soldiers)
The rose stands for the family with faith and love for those who serve, They're held with the highest respect for that's what they deserve.
…
The candle stands tall for the blood that the soldier shed, It holds a place of honor and represented in red.

The empty chair symbolizes the missing comrade who isn't here, Now it stands alone for the voice that we can't hear. (Jon M. Nelson)

At the end of the day… very proud of these two beautiful lovely ladies.