November 30th marks the end of hurricane season here in Florida… as of this post we've a bit over a month to go before we are out of the woods.
With the names of the hurricane already assigned, it was hurricane Ian that decided to really show its force.
Hurricane Ian tracked inland, crossing over the Florida peninsula right through Volusia County taking 114 lives with its destructive path before it went back into the Atlantic Ocean and swung back up into North Carolina.
I'm not a native Floridian, but have been here since my teens when mom and dad moved here from New York and hurricane David came in and tore up the East Coast of Florida as a Category 5 hurricane. Watching my parents board up and stock up was the introduction of a Floridian custom that I've become accustomed to. I would now say that Floridians by nature are "preppers".
We were very fortunate that the greatest damage came from the neighbors tree falling over and damaging our fence and taking several citrus trees with it. As unfortunate as that was, we are alive to share the experience. The oranges were still green and still would take two months to plump and sweeten… here at the homestead we don't let anything to go to waste. I gathered all the oranges and made several gallons of orange juice.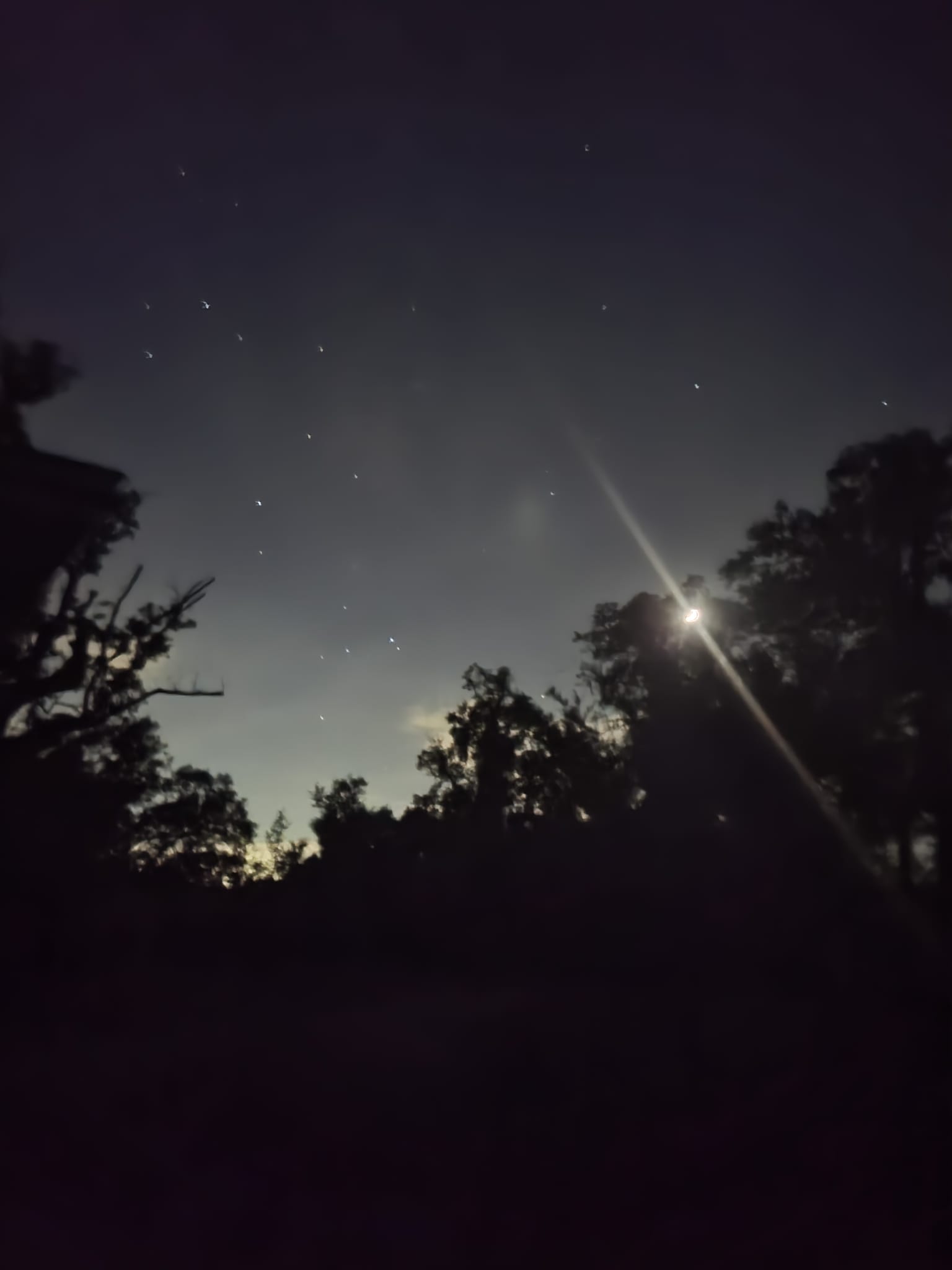 Unfortunately the tree took down a power line and we were without power for over 4 days. It's really odd how we humans are wired… the day of hurricane Ian was about to make landfall, I was cooking and baking and I could not be stopped. Fortunately, it was enough delicious home cooked meals that took us right to day 4 when we got our power back. Additionally… it also pays off that I have a manual orange juicer and wouldn't have it any other way.
The upside of having no power is the subtle reminder of what is important in life… and the night sky.