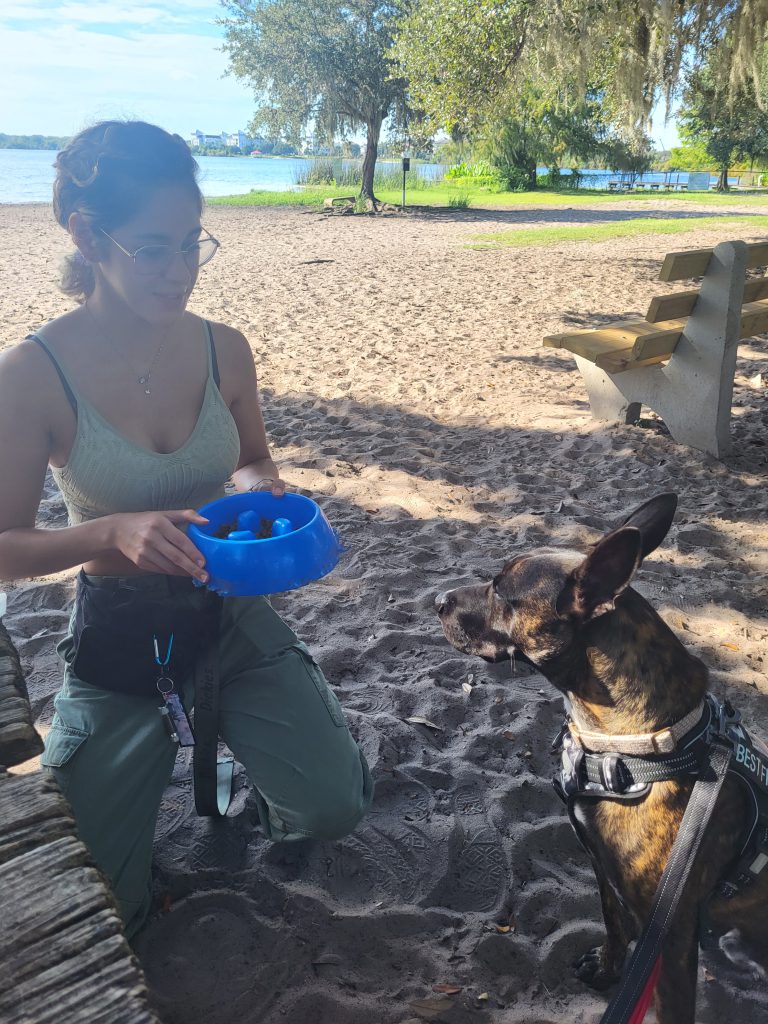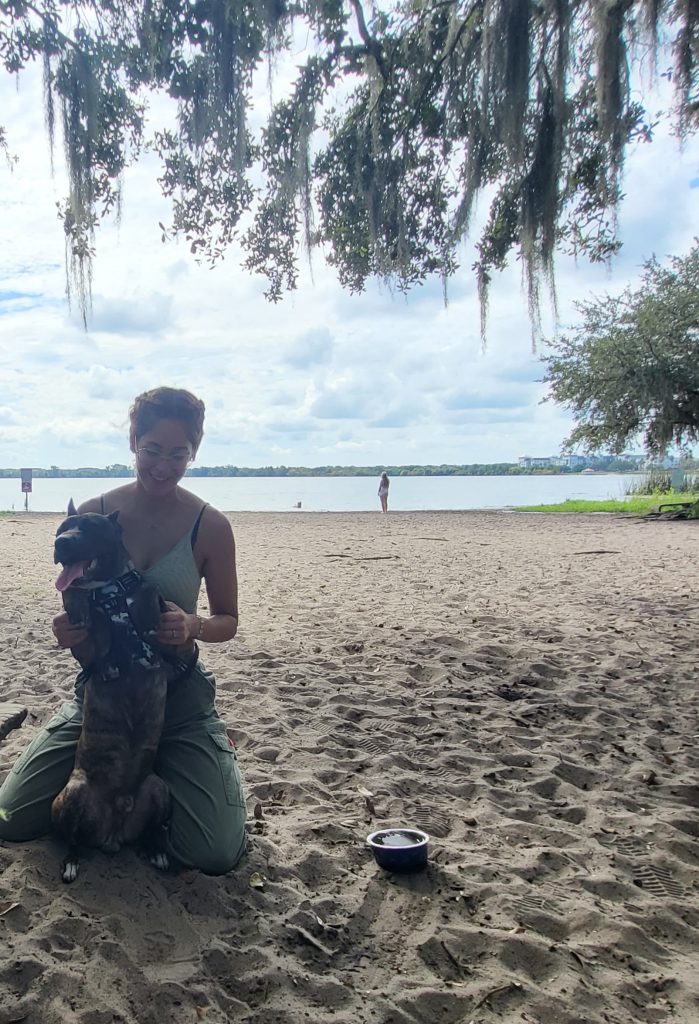 I was invited by my little brother for a visit out with his daughter – my niece Jacqueline, who we met out at Lake Baldwin Park in Orlando.

Just so you know… some say that Orlando is the second most pet-friendly city in America because of many pet-friendly cafes and "dog parks".


Lake Baldwin Park happens to be (in my limited opinion), one of the most beautiful dog parks I've ever visted. It is a part of surrounding bigger park experience located on 23 acres. It actually has a water front 'beach' for the dogs to splash and swim with their new dog buddies, it is secure with lots of running space, kiddy pools if they wish to splash in, and all this under the shade of Oak-Treetops.

I mus say, to witness dogs frolicking in the water and splashing is one of the most delightful things I've experienced. It can shake the blues out of a dreary sky.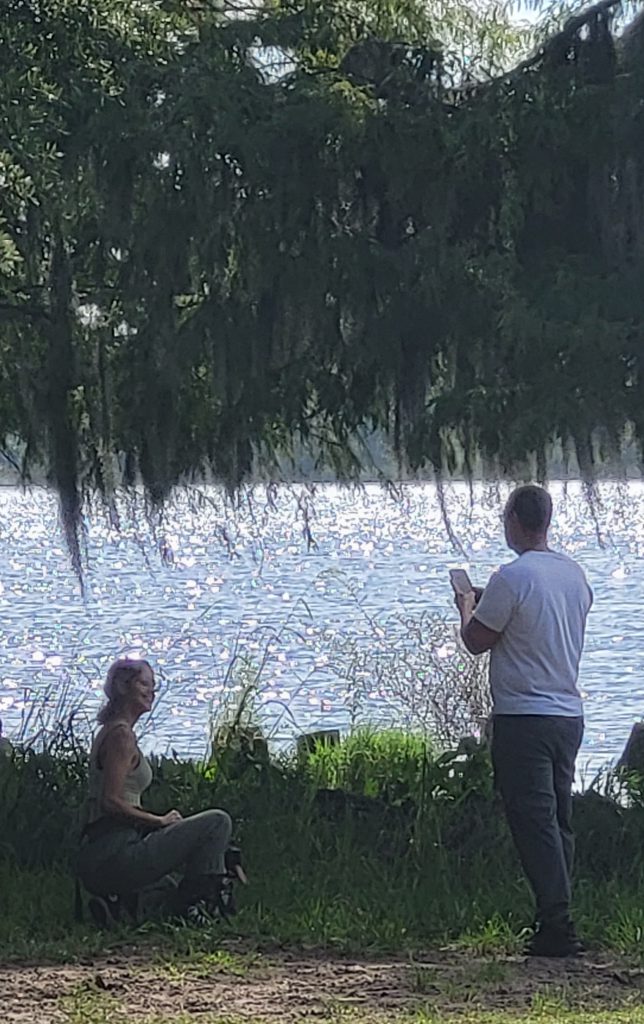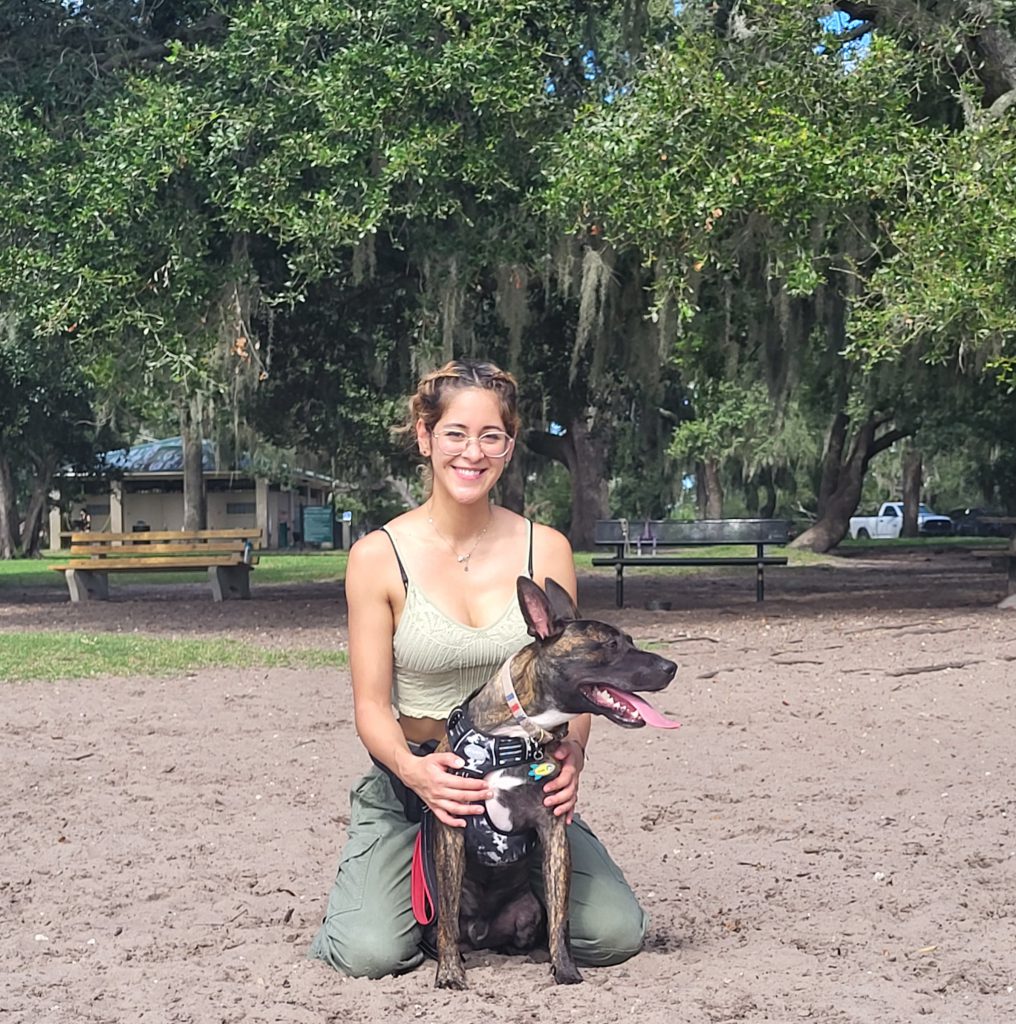 …seeing my niece and her dad together and happy = priceless.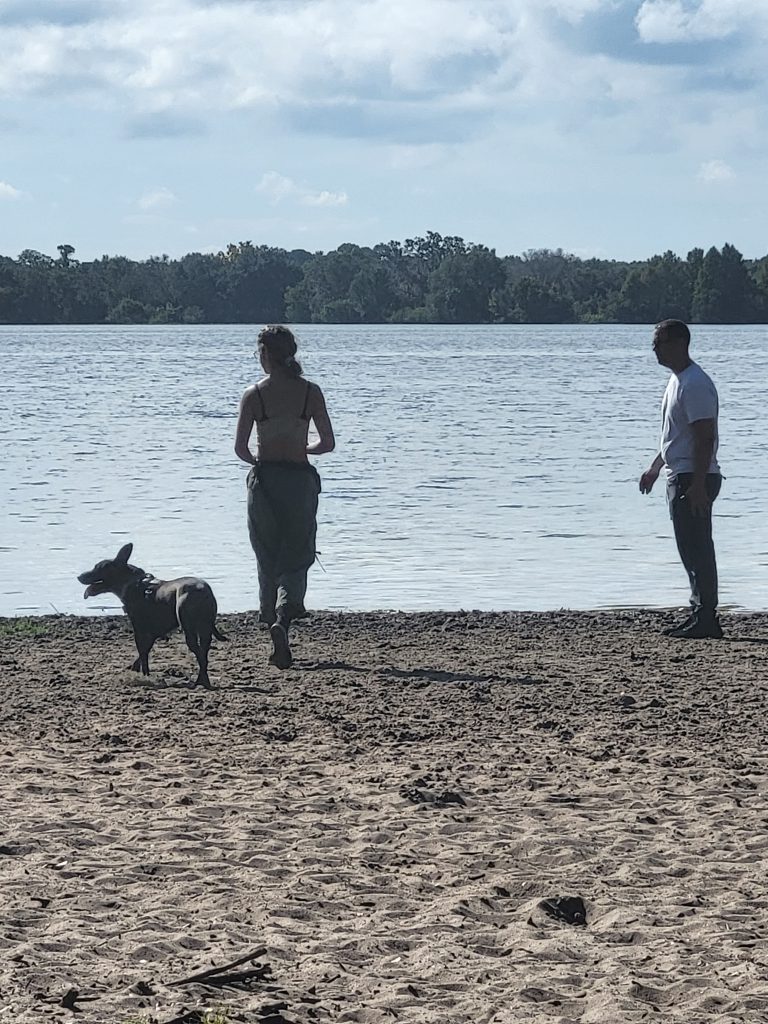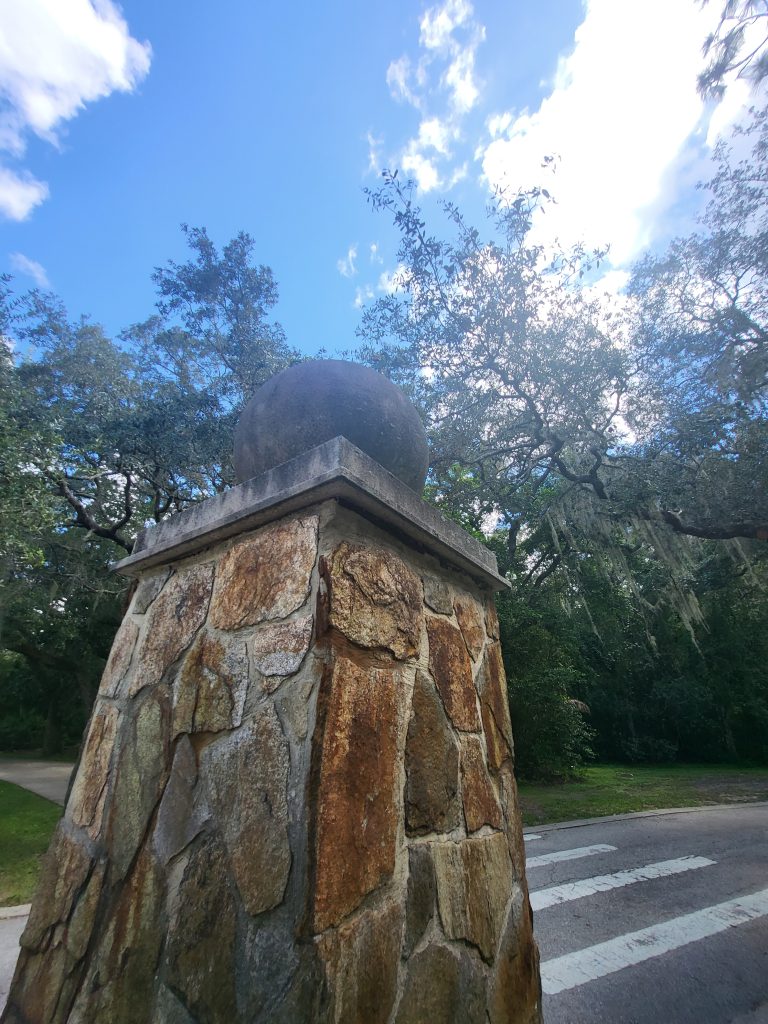 Lake Baldwin Park has nice walking trails… and beautiful tree-tops with Spanish moss that simply adds a Florida charm to the area.

Super wide sidewalks makes it an enjoyable experience for walkers, cyclists, skaters … lots of elbow room.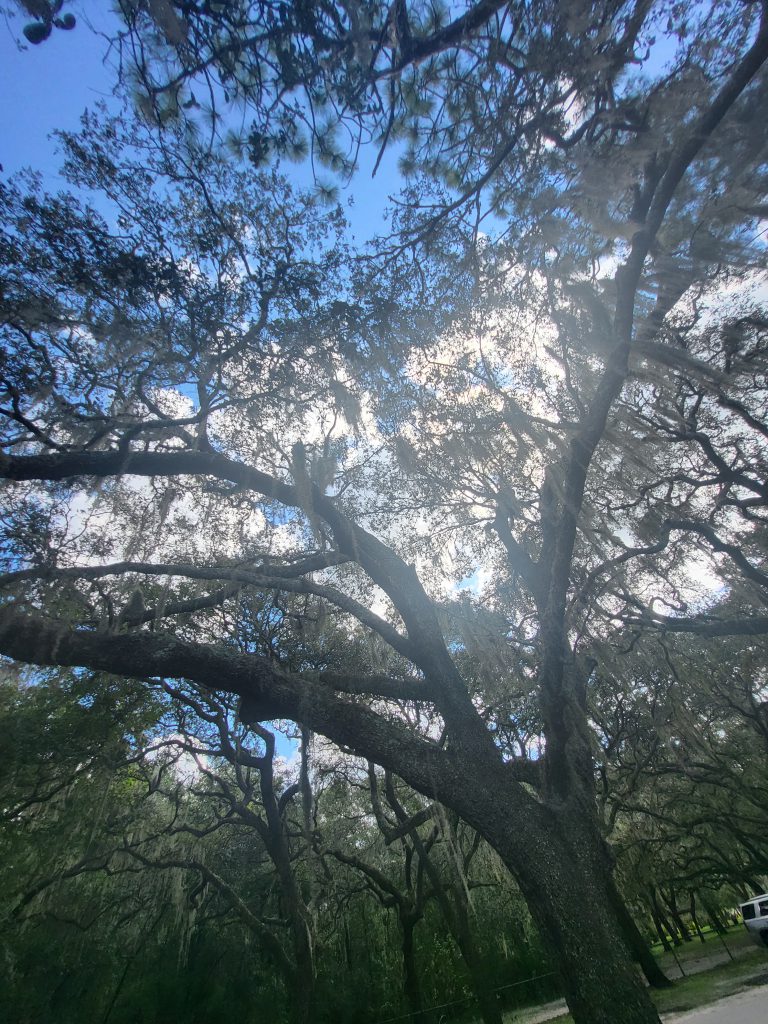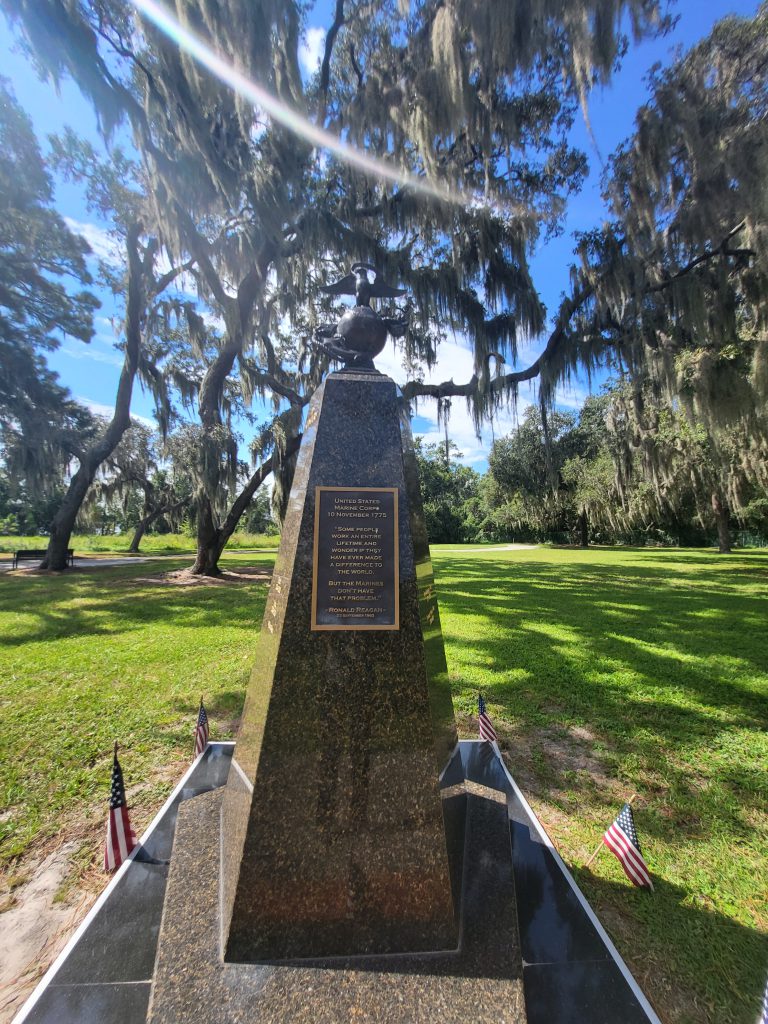 Around the bend and not a long walk from Lake Baldwin 'dog park' is the Orlando Veteran's Memorial Park. Though-out this section of the park and along the walking trail there are several monuments with several memorials to include the eye catching memorial of two armed soldiers… and on the memorial reads: " You will not be forgotten"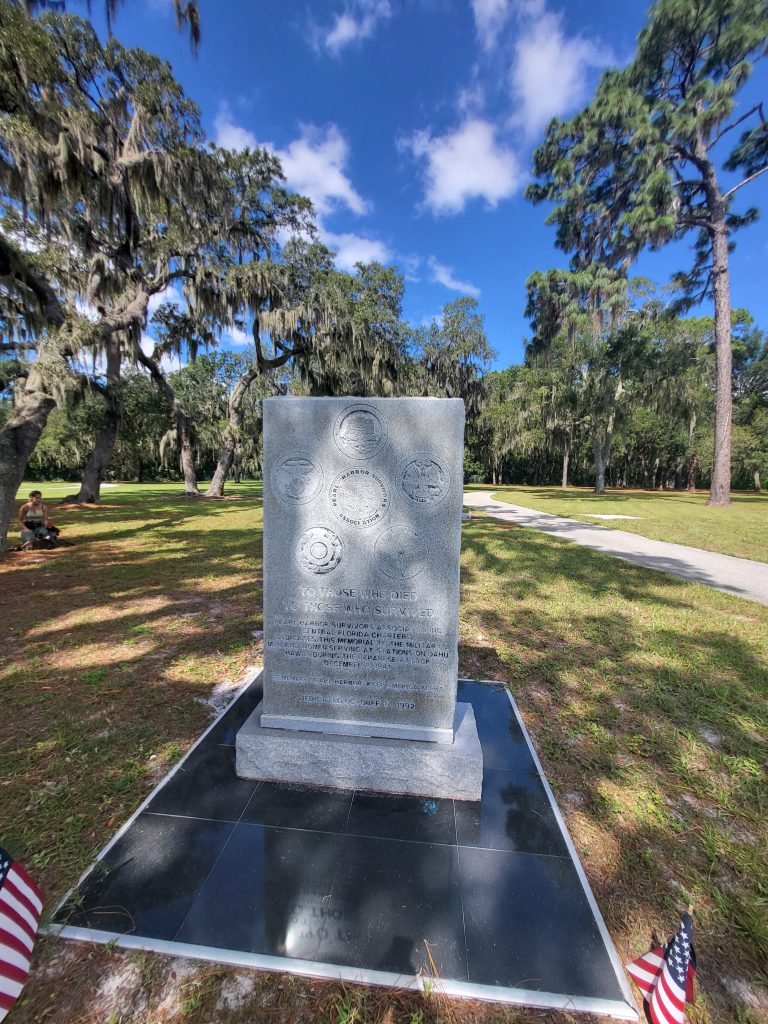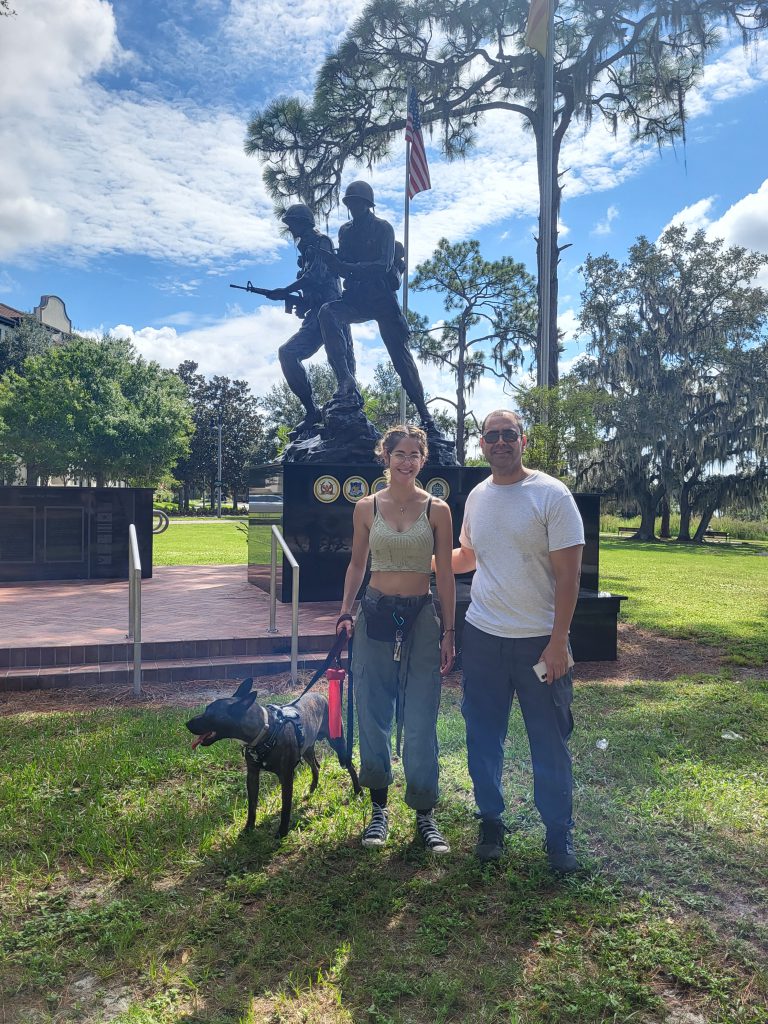 and here is our very own former U.S. Marine – my little brother who served in the Gulf War – to him and all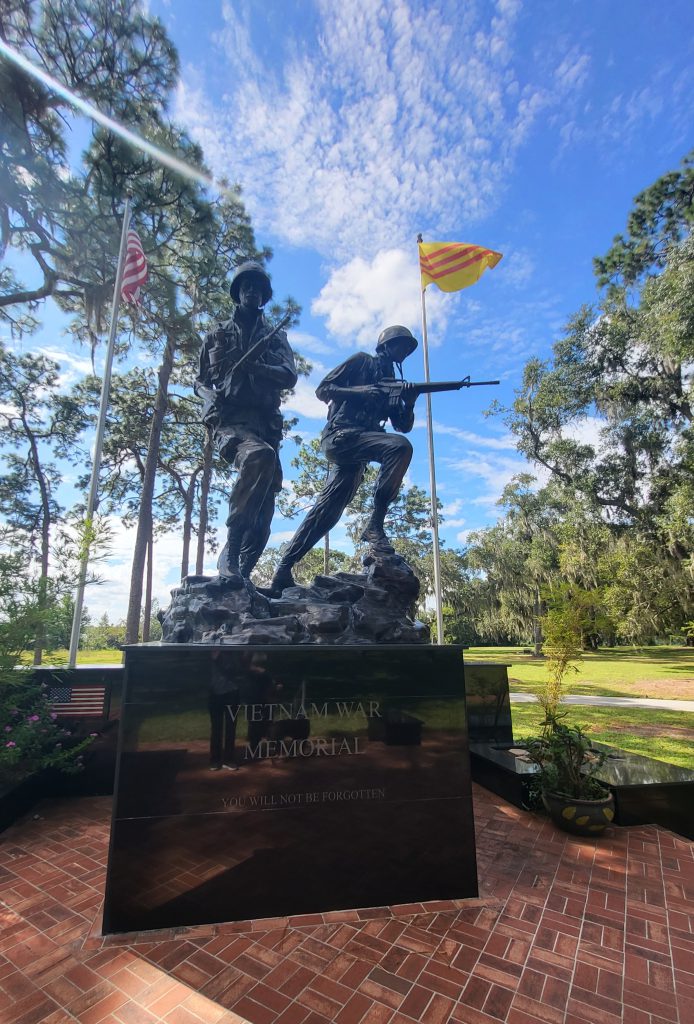 those who serve, served and will serve:

Thank YOU for your service!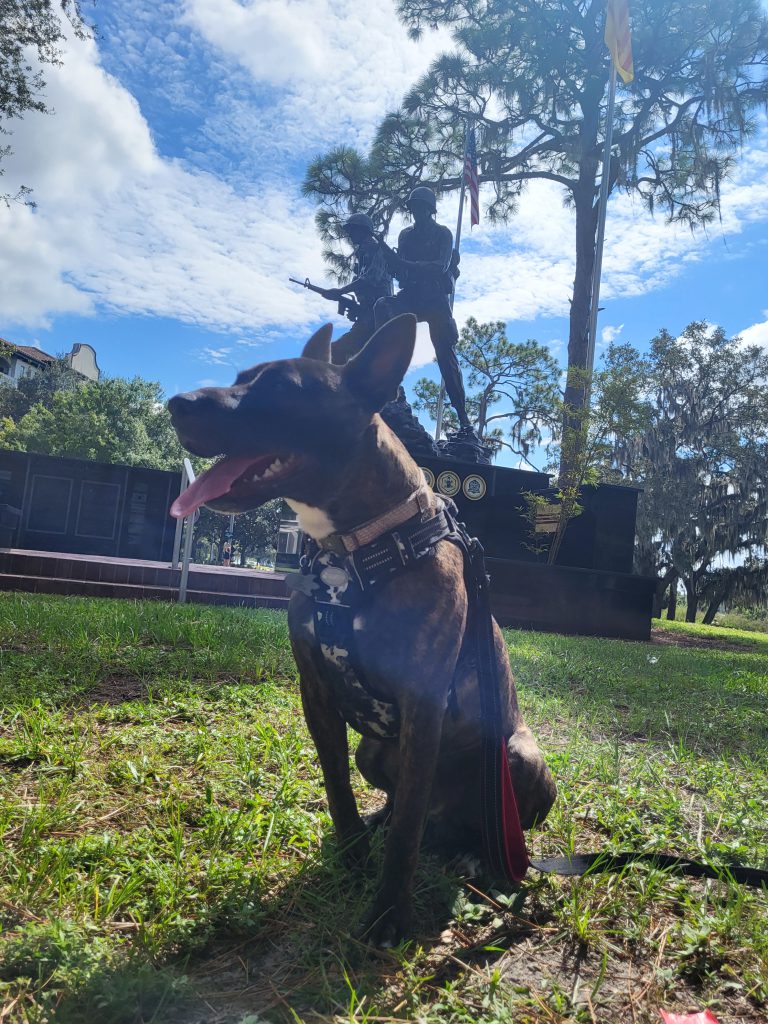 After running around with new friends and having the time of his life… this little guy is ready for a nap!

It is also said that a picture is worth a thousand words!