If you would have asked me last year or any time before that… if ever I would have had the opportunity to meet and be in the same room with the United States of America's 45th president Donald Trump – I would have thought… never. What an honor to have been invited to the White House.
For that matter never did I think being in politics or an elected official as Mayor for any city in the United States was in my playbook – it sure was in God's and … let His Will be done.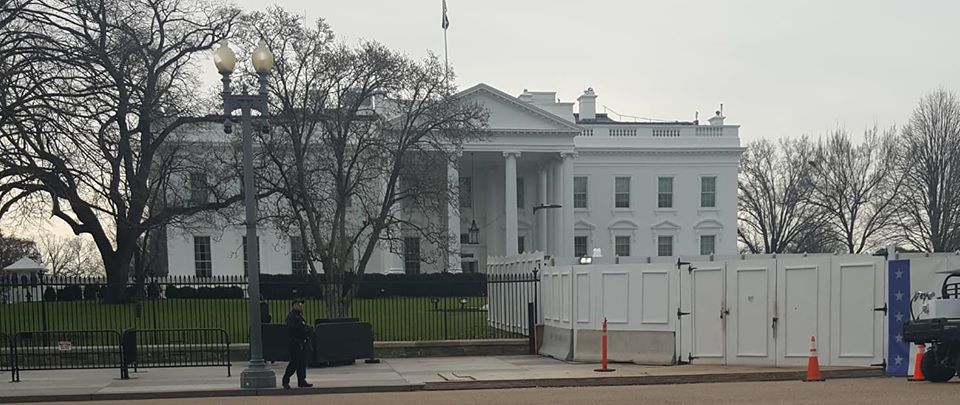 As mayor for the City of Lake Helen I was among other Mayors across our nation who had been invited to the White House for a discussion with President Donald J. Trump 45th president of the United States of America on the topic of Transforming America's Communities.
With him was also an incredible panel such as Kellyanne Conway -Assistant to the President and Senior Counselor, as well as Larry Kudlow -Townhall.com Columnist -Assistant to the President and Director of National Economic Council… and others.
It was a surreal moment, sitting in this aged old building where many important speeches and decisions were made; while surrounded with portraits of some of America's finest leaders such as George Washington and Theodore Roosevelt. If walls could talk these would have much to say!
Here I am, born in the U.S.A., first generation child of an immigrant, who served our country within it's borders as a deputy sheriff and now mayor for a small city in our lovely United States – in the state capital for a meeting with the president in the East Wing of the White House – it's been weeks and it's still has not sunk in.
I must say… the White House is not as big as I pictured it in my mind. Yet, I am filled with pride and honor to call it the peoples house. The Washington Monument stood as a prominent landmark in the plaza.
The neighboring buildings had very detailed architecture.
The Eisenhower Executive Office Building is really grand and is situated just west of the White House – if I didn't know better, I think it's BIGGER than the White House!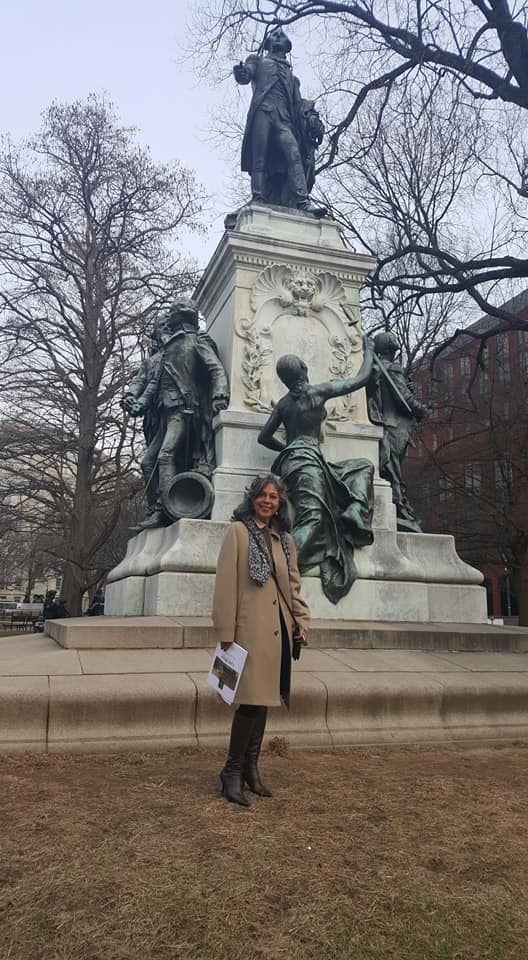 I was only in Washington DC for a few hours and wanted to make the most of that short time… there were lots of things going on around the White House, even though everything was at a short walk distance – I didn't know where things were so I walked ALOT.
These were the issues that the Trump Administration is seeking to address:
– urban revitalization and rural prosperity through innovative tools like opportunity zones,
– facilitating economic development through deregulation,
– promoting workforce development with skills training and increased access to childcare and paid family leave,
– combatting the opioid (drug) crisis
– addressing community health services
– mental illness, veterans, and homelessness
Couldn't resist taking a picture of the most famous sign of the most famouse address in the United States: 1600 Pennsylvania Avenue NW in Washington, D.C. and has been the residence of every U.S. president since John Adams in 1800.
Inviting our nation mayors and personally briefing and listening (there were open discussions) President Trump and the Administration demonstrate the importance of building and fostering relationships with State and local leaders throughout the country.
While President Trumps' message to the Mayors across the nation was about striving for joint partnerships between the private and public sectors, the print in the New York Times read: "Demonstrators flooded the National Mall on Friday morning in anticipation of a historic moment for the anti-abortion movement: the first sitting president to address the annual March for Life in person".
Yes indeed that happened… and I got caught in the middle of it! A spectacular day – making history with our president!
My phone charge was about to end, President Trump took a moment to give us a brief on a more national level and I was able to capture a bit of it.

I am honored to serve the citizens of the City of Lake Helen as their Mayor, and honored to have had the priveledged invitation to meet with the President and visit the White House and our state capitol. I am humbled by God's Grace and Attention towards me.