This year George was eager to get the Christmas tree early, it even surprised me. He actually commented that last year we didn't get our tree til a week before Christmas. Things were a bit crazy, what can I say!
Each year I think of a theme, just to switch it up a bit and this year was no different. The candy cane became the inspiration. A red and white tree it would be!
I use to really think that there needed to be a lot of fussing for Christmas, and as I've had the honor of growing older, I've learned that it's not the size of the tree nor presents under the tree (even though that would be wonderful!) – it's that sound of family around the tree that really brings us back to why Christmas.
It always touches my heart when one of our kitties goes under the tree to keep the baby Jesus company.
What is Christmas decoration without a toy soldier? If not one at least two! I brought this nearly 20″ wooden toy soldier from a trip to California when I visited China-town. It was the middle of Summer but hey, I am person of vision! I can't recall how I travelled on the airplane with it. – too funny the things we do.
Then there is the little Vintage Porcelain Christmas Angel Bell Napco Figurine – I got that from Larry's mom over 37 years ago. That brings a smile to my face, I'm feeling as old as that porcelain doll. Vintage has a nice ring.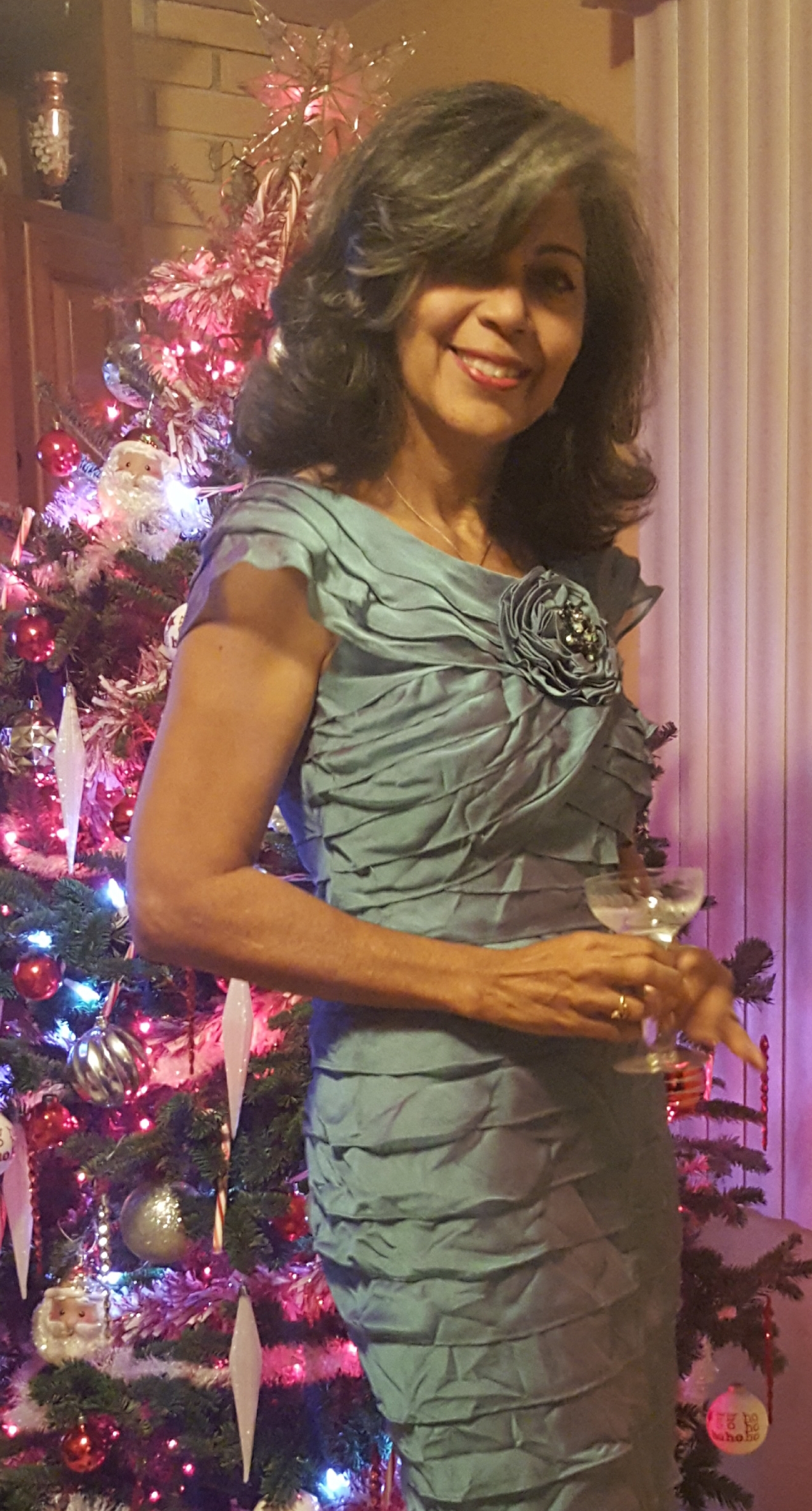 Oh, and let's not forget "the stockings were hung by the chimney with care" – I cross-stitched this stocking for our son Geordan -even though he's all grown I still like to put something in there, even if it's a sock! As for the chimney–hmmm, we had to block our chimney because it was not working… it's a long story for another day.
Getting the house all decked for Christmas begins to change the vibe – we begin to reflect on the year that's ready to be behind us and hope for the future awaits on the horizon. We fill the house with Christmas carols and all seems so beautiful and serene – how I wish the spirit of Christmas could stay with us all year long.
Geordan was playing in the orchestra at the Vesper celebration at Rollins – the story telling in a song of the Nativity our Lord Jesus. He invited us to listen to a night of Christmas songs.
The magical Spirit of Christmas is always waiting there at the surface… so gentle and sublime.