Let's see if we will be able to pull this off… visiting at least a Florida Spring, state park, or unknown nature destination for a day hike, picnic, or canoe each month. This does include the beaches!
First destination: Princess Place Preserve in Palm Coast, Florida.
Too often we get caught up in the minutia of life along with the responsibilities that come with it, that it is easy to take for granted the vast amount of beaches, fresh Florida springs, and hiking trails all over Florida – a place where many of us call home and others call a Tourist Destination.
This year I would love to discover more of Florida's rich history and its lovely landscapes.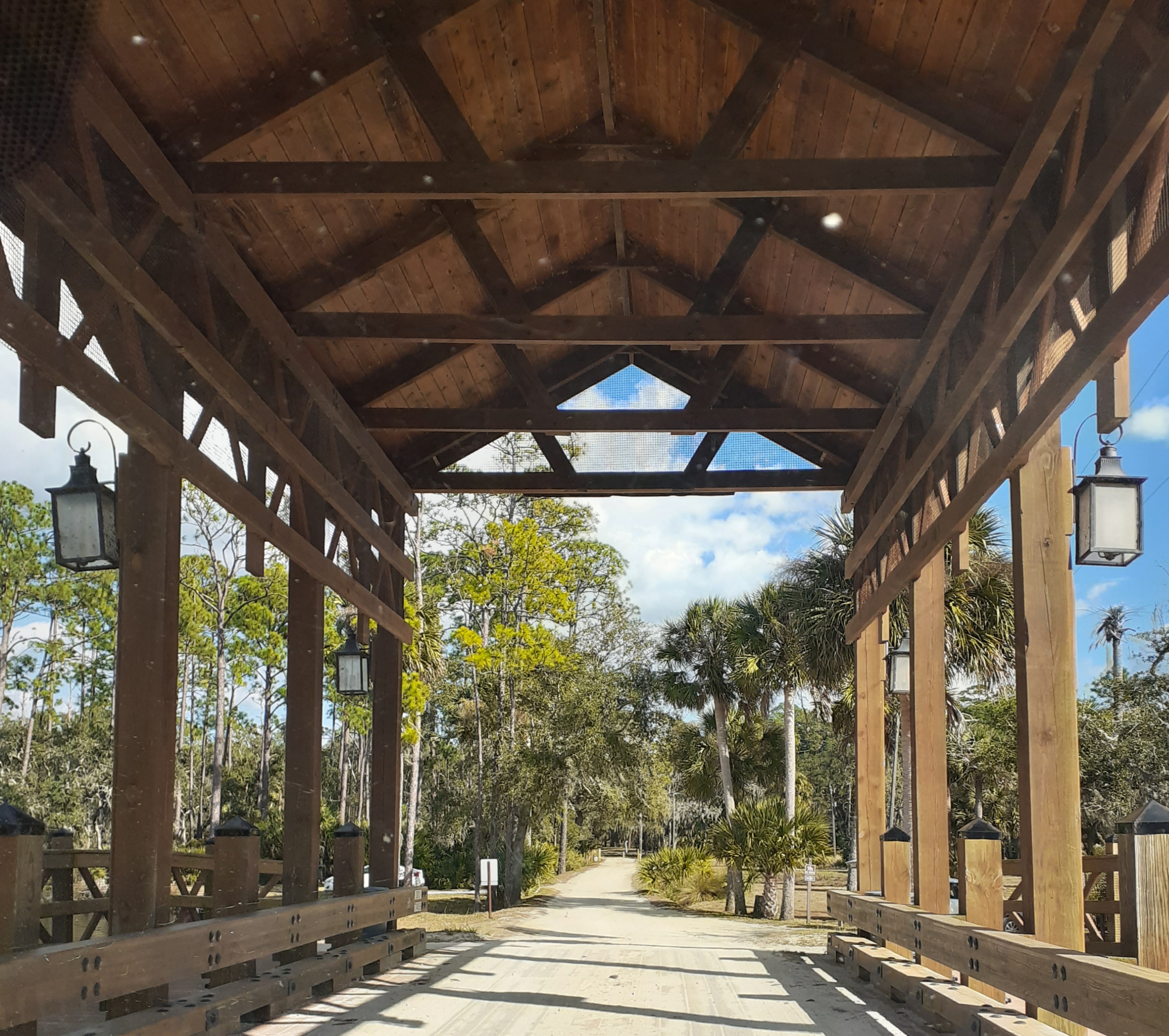 When our friends Sam and his wife Susana invited us up to have lunch during their weekend camp escape at Princess Place Preserve – saying yes was super easy.
I love discovering parks that preserve an aspect of its beginnings. At the confluence of Pellicer Creek and the Matanzas River, Princess Place Preserve is a Flagler County park protecting the oldest homestead in the county, Cherokee Grove. On the preserve is an old Adirondacks-style lodge that was owned by Henry Cutting, and the parcel was known as Cherokee Grove, as it use to be one of Florida's first orange groves in the early 1800s. Somewhere I read that this land was granted back in 1791 from the King of Spain.
Who got it from who? Indeed, interesting the acquisition of land in America.
The place became known as Princess Place… it's an intricate story of a woman named Angela who met and married an exiled Russian prince, Boris Sherbatow, in 1924; hence, gaining the title of Princess. Cherokee Grove was their home for 25 years, and Angela became more royal than the prince!
| | | |
| --- | --- | --- |
| | This lovely lodge has coquina lined exterior walls and wraparound porch supported by cabbage palms and cedar trunks and offers a view of the inlet. | |
How lovely it would be to have coffee in the morning, afternoon tea, or a glass of wine in the evenings with that view!
I can imagine how they must have entertained the royals and high society in this tucked away piece of paradise.
Who knows what would have happened to this lovely estate if it were not for Angela and her previous husband Lewis Wadsworth. Along with another previous owner and ardent environmentalist, Conway and Polly Kittredge – they preserved the property, making it the only Spanish land grant in the state with its original acreage still together, which now consists of more than 2,200 acres.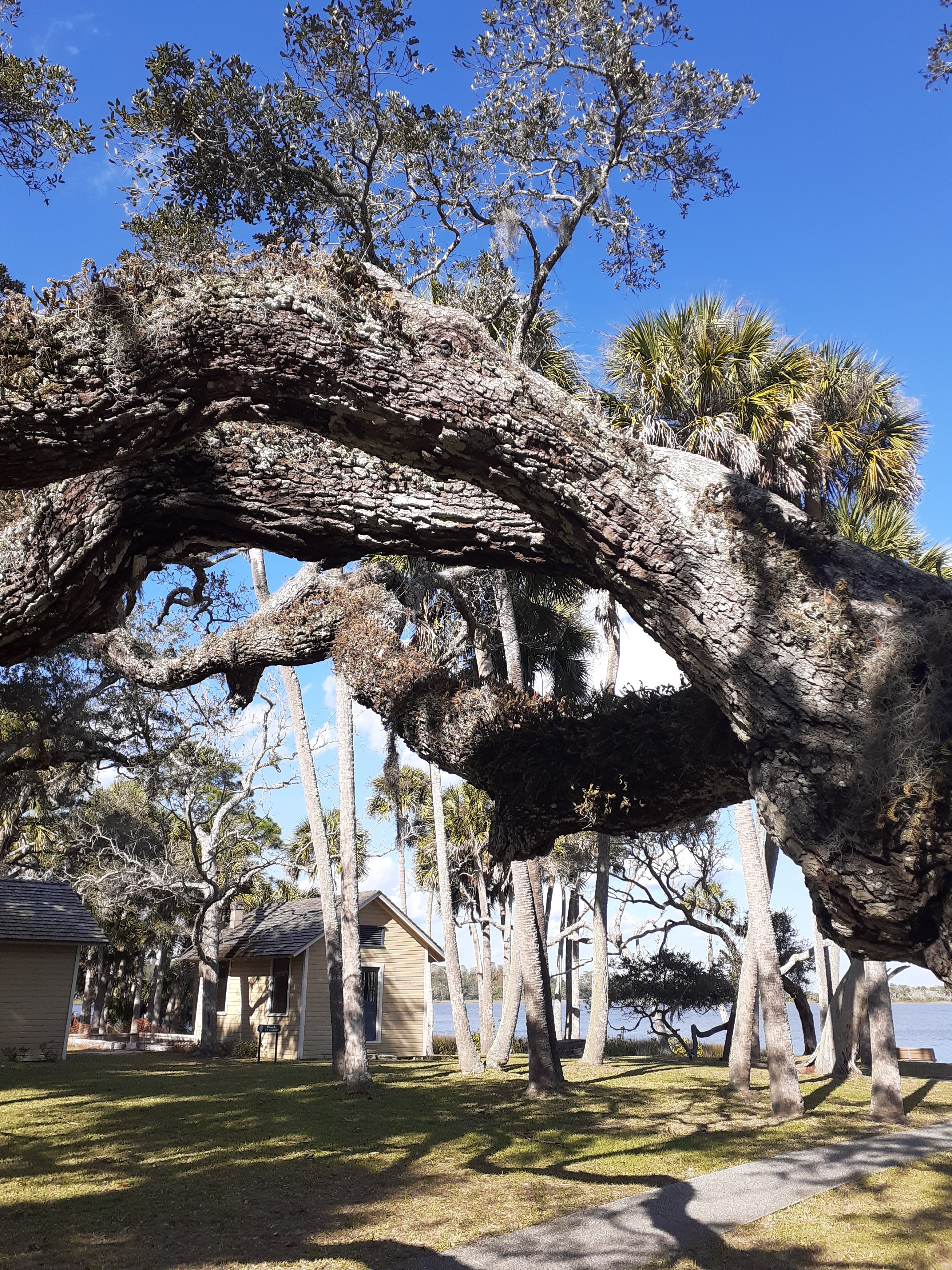 ---
| | | |
| --- | --- | --- |
| | This place boasts of having Florida's first concrete in-ground swimming pool which was spring-fed water. | |
We could possibly have spent a couple more hours just taking in the details but we had friends waiting for us at their camp site with a pot of warm food over the fire. Where there is food one must make haste.
We found our friends tucked away in what could possibly have been campers prime realestate, a densely forested private cul-de-sac with water front view.

We enjoyed a wonderful tastey warm meal and the company of good friends in this magically preserved state park.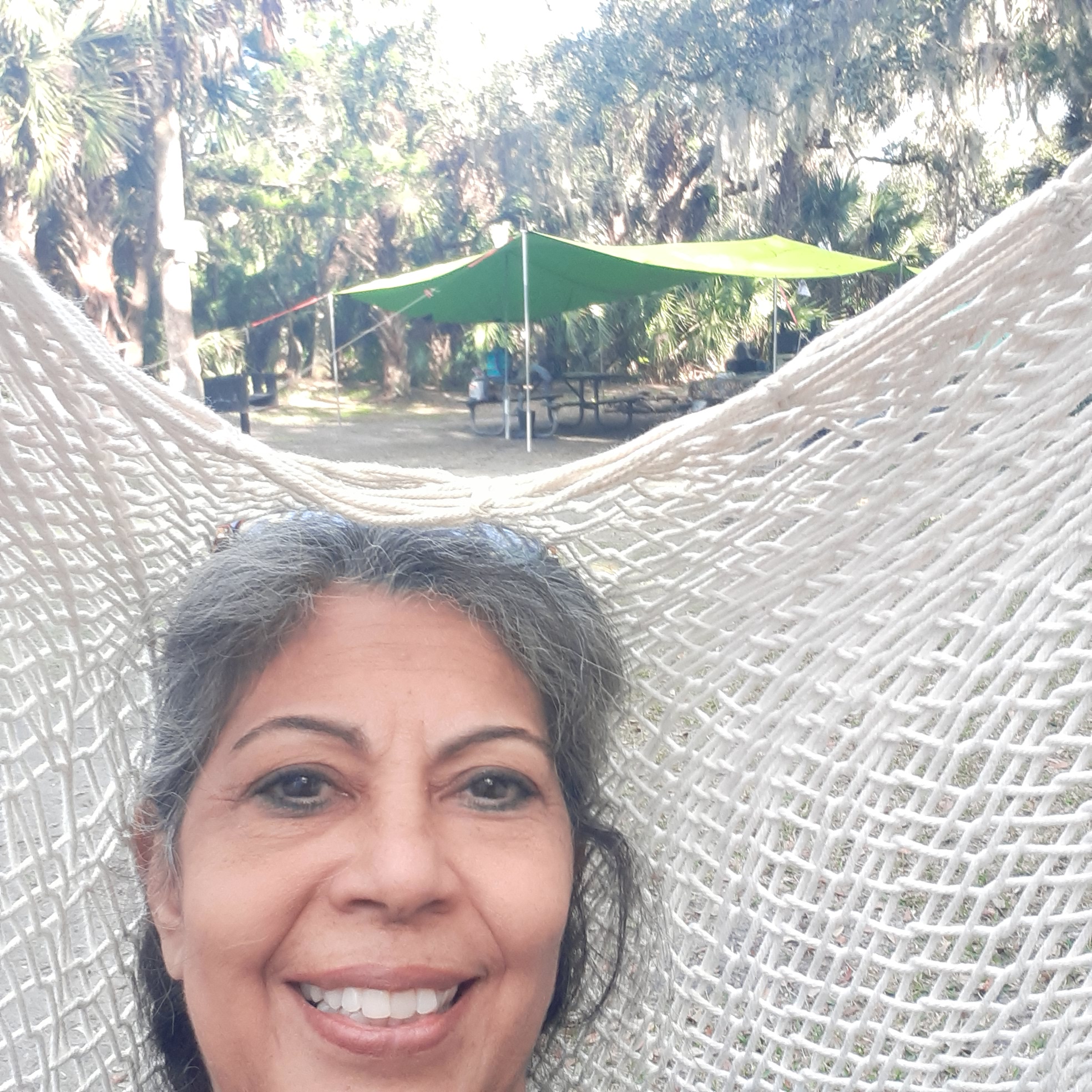 It was like a home away from home the way Sam had set up the camp site. They showed us around their sleeping quarters and every now and then there would be a conversation about Sam's crafty gadget creations…
all of it had a story of course.
The conversations ranged from food to nature, to our love for cats and back around to just random things of this and that. All the while I thought how sweet it was to simply BE with others for the sake of being, even that seemed something I had not done in ages. That was refreshing in and of itself… an awakening of what I want more of for this New Year: Real Relationships.
…and slowly we watched the day turn to dusk, a sign for us to bid our good friends farewell. Not to mention that it was getting rather chilly (temperatures to drop in the mid 30's) and we knew we had a warm house to go to.
Princess Place Preserve did not disappoint!


Until the next adventure.